We're
pleased to introduce a distinguished artist in his artistic discourse with profound aesthetic and virtuosity, his singular show coming

to you


D
iscourse
in Aesthetic

of
Art
Works
Alvin Lee, Bung
Lyol
The

Logos of Nature, Mixed media, 84X48cm,2007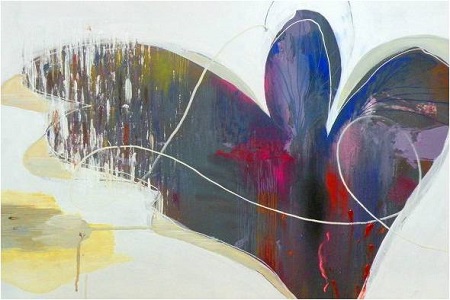 Biographical Notes

Alvin Lee, Bung Lyol

Founder, IACO
Currently
President, IACO- International Art Cooperative Organization
Advisory Director of JEMA Contemporary Museum of Art, Jeonju
Former, Secretary General, AWC /Asian Watercolour Confederation
Former, Int'l Committee, Korea Fine Art Association

1952 : Born in Seoul and work in Seoul

-Art Experiences
Commissioner & curator
Scope Art Show New York 2020 USA, IACO Gallery
Scope Miami 2019, USA ,IACO Gallery & Agency
AAF Amsterdam 2019, Netherlands, IACO Gallery & Agency
Art Gwangju 2019, Korea
Art Nordic 2019 Denmark, IACO Gallery
Art Jakarta 2018, Ritz Calton, IACO Gallery
Art Nordic 2018 Denmark , IACO & Mayjune Gallery
Miami Scope 2017, USA, Tableau Gallery
AAF Hamberg 2017,Germany, Tableau Gallery
Art Context, New York 2017, USA, GAGA Gallery
Affordable Art Fair 2016 New York, USA
Aqua Art Miami 2016,USA, GAGA Gallery
Basel Scope 2016, IACO & Tableau Gallery
Art Fair 21 Cologne 2016, Germany, IACO & Godo Gallery
Affordable Art Fair Hampstead 2015, UK, GAGA Gallery
MIAF Art Fair 2014, Hangaram Museum, Seoul Art Center
20th AWC's Exhibition Seoul 2011, Hanjeon Art Center
Shanghai Art Expo 2009, ECEC,Shanghai, China
Asian Biennale 2008 Zhengzhou,Museum of Art, China
Int'l Art Expo Malaysia 2006-2011, MECC, KL
Asian Biennale 2006 KL Malaysia
Bangladesh Biennale 2004
Int'l Environmental Art Expo Korea 2003, Coex

Founder & Art Director -
Artrooms Seoul 2018 - 1st Edition, Riviera Hotel, Seoul,Korea
Artkorea London 2018, 3rd Edition, Le Dame Art Gallery, London, UK
Artkorea London 2017 in conjuction with Artroom,
Le Dame Art Gallery, London, UK
Artkorea London 2016, Le Dame Art Gallery, London, UK
Spirit Asia 2010,Beijing, Scola Art Center
Asian Spirit & Soul 2008, Sungnam Art Center
Namsong Art Festival 2009,Korea, Sungnam Art Center

Private Exhibitions & Selected Exhibitions, Art Fairs
11times Solo Exhibitions / Domestic and Overseas
2016 Koln Artfair21 (Staatenhaus,Koln, Germany )
Art Basel Scope 2016, Switzerland (Clarahuus, Basel )
AAF Art fair Milan 2016, (Superstudio Piu, Milan, Italy )
Artkorea London 2016, (Le Dame Art Gallery, London, UK)
2016 International Contemporary Art Exhibition,Taiwan (Tainan Museum of Arts)
AAF Art Fair Hampstead 2015, London, UK ( Gaga Gallery, Seoul)
MIAF Air Fair Seoul 2014 ( Seoul Art Center )
2013 Invitational exhibition 'Art Today', Singapore
'Spirit Asia' Contemporary Art 2010( Scola Art Center, Beijing, China )
'Explore to Asian Spirit' 2008 International Contemporary Art by 13 countries
(Sung Nam Art Center, Korea)
Korea contemporary Art in wien ( Austria )
Korea Contemporary Art in Paris ( France )
'Asian wind' International Contemporary Art (Chiba, Japan)
The Contemporary Int'l Art exhibition by Korea- Japan (Tokyo, Seoul Art Center)
'ArtNow' Int'l Exhibition of Contemporary (HongKong and Korea )
Invited to the Korea Contemporary artists (Andres Gallery, Singapore)
Invited to the Contemporary Special Artists (Padma Gallery, Bali, Indonesia)
Invited to Asian Contemporary Art in Tainan, Taiwan ( Tainan Museum of Art )
1989-2011, for 2 decades, participated in 'Asian Watercolours' Organized by AWC ( HongKong, Malaysia, Taiwan, Thailand, Seoul, Jakarta,Singapore, Bangkok, Bali )

Since 1984, over several hundred times, participated in various major Int'l exhibitions in overseas, including international Art Fair, such as Basel Scope,AAF,21Art Cologne, so on, over 500 times Participated in Numerous Major Private Exhibitions and Group Exhibitions in Austria, France, London, Germany,Swiss, Tokyo, Chiva, Zhungjou, Beijing, Shanghai,USA,Bangkok, Singapore, Hongkong, Bali, Taiwan, Melaka, Malaysia, Jarkarta, Seoul, etc.

Collections
Padma Hotel, Bali,Indonesia
Farmer Bank, Bangkok
Korea Embassy, K.L Malaysia
City Art Gallery, K.L
Antlers Gallery, Bristol, UK
Daemyung Resort Vivaldi, Korea
Samsung LED CEO's House, Seoul
Kimpo Wild Flower Lanscape
Dr. Kim's Hospital
CNB News Journal
Dongil Culture Co. so on

Aesthetic Discourse as 'Weather Map
In the universe, a human being whose figure is just an extremely tiny and slightest thing, merely a trifling fragment, composing with in it, so that men are inevitably faces in many hazards by experiencing goes through from the natural disaster and openly encounter lots of diseases inevitably on their living. It is making always more jeopardizing to our life of the present surviving on the planet hardly. Particularly, a certain catastrophe upon the nature much brings openly the great influences into the human in what's ever situations, all the more, from time to time, is disappeared by his rigorous order from the heaven, and completely without any traces from its existence on, indeed it is an immense thing. That's why we can't help kneeling down before the majestic power of the nature and nothing but we have to be subordinated by its greatness apart from religions
Thus, we, ourselves just as a man whose attitude in front of him, obviously we should have a modest attitude in obeying spontaneously, because it's a wise way that we need to aware the fact that human beings who are like a feather under the category of the God's control, despite utmost force by themselves. Unlimited space has some kind of magical mighty not only, in principle, abruptly is changing consistently the climate on the planet upon unfounded mutations under a divine but multiplies their movement unceasingly.
As artist, now I'm thrilling that my view I focus on these phenomenon of the weather's changes, so I dare to begin to go on a questing to verify and to examine these tremendously various incidents caused, and all the changes which are seen by experiencing and captivating of visual point, only by using a brush touch with a sensitivity and my aesthetic view.' Recently, throughout the earth is suffering heavily upon environmental pollutions, disruptions, contaminated by slurring of carbon dioxide and many kinds of toxic materials, and the human fallacy instantly by mischief.

Therefore we all probably feels great anxiety that confronts in enormous danger caused its experiencing, seeing the many tragic moments and risky. According to a certain expert's mentioned, "such tendencies of the present if the planet further contaminated by air pollutions etc. and shall be increased rapidly. Not be long within 20years, as we calling it ' Global Warming' in earth, the temperature shall be least 2 degree goes up warmer, so that many regions of the land would be sink then many places, lands are flooded under water by rising the sea level with a bit high." So unfortunately, dreadfully all the animals, beings and plants both shall be stirred and might be vanished away beyond the earth."They are predict and saying like this.

May you more read to next recent info 2...