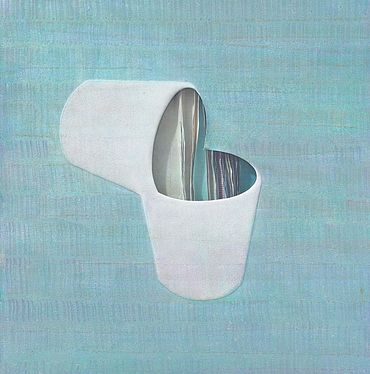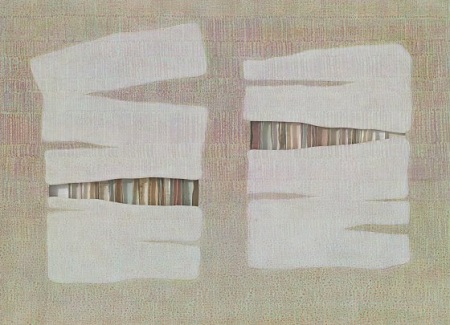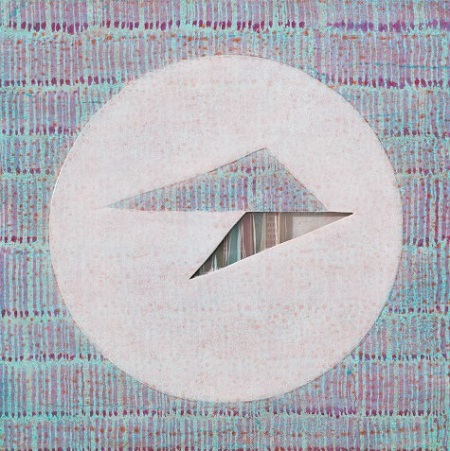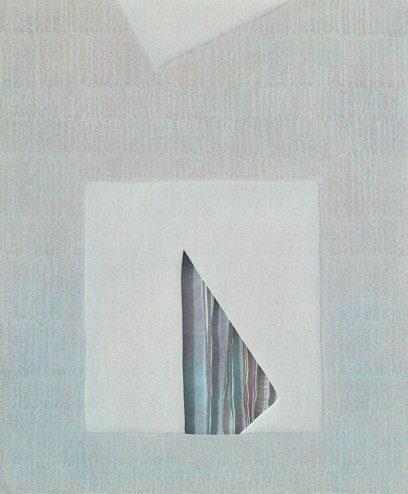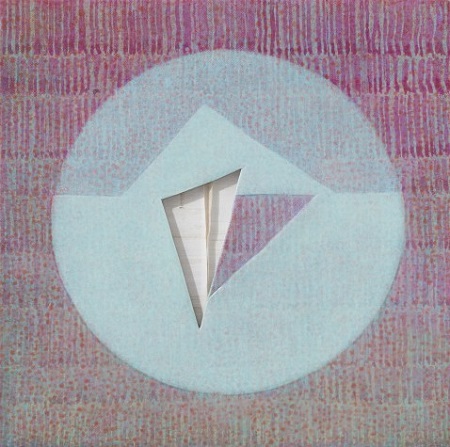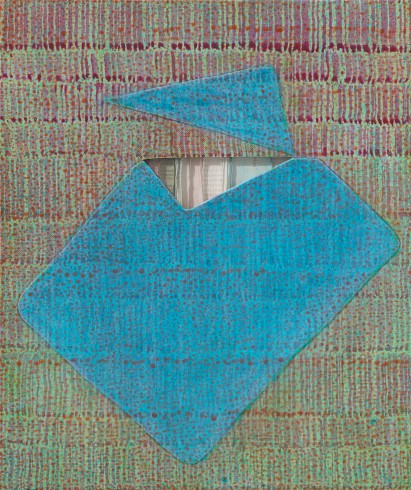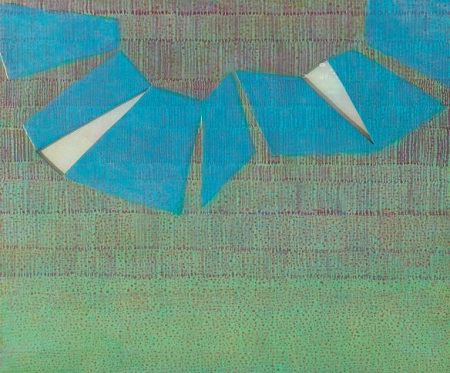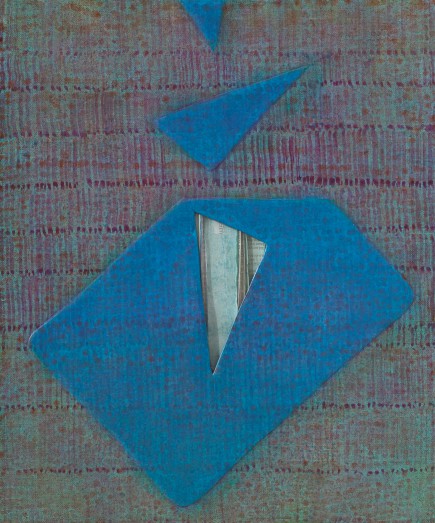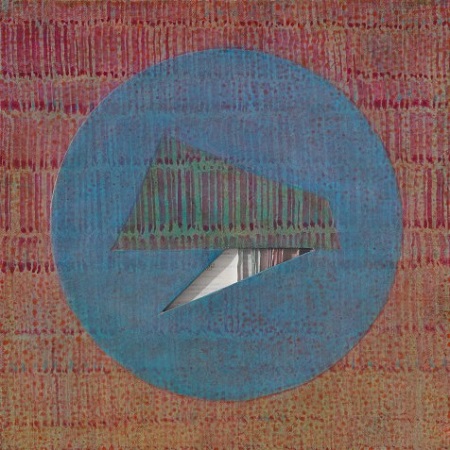 작품에 등장하는 추상적 형상들은 그 안에 각각 입체적인 공간을 품고 있다. 건물의 창문과 마찬가지로, 본체의 열린 틈을 통해 피상적 표면으로부터 그 내부에 담긴 기억과 경험에 다가가는 것을 가정한다. 그 사이의 공간은 마음의 중심에 박혀 있으면서 내가 다시 돌보아야 할, 또는 직시해야 할 무언가를 함유하는 생각의 통로가 된다.

작업 과정에서 대상의 안과 밖을 함께 아우르는 것은 치유 또는 복원의 의미를 갖는다. 미술의 언어를 통해, 인간이 겪는 불안과 두려움에 의해 왜곡되고 파편화된 것들을 불러들여 삶의 온전함을 새롭게 구현하고자 한다. 그렇게 사라지지 않고 돌아오는 것, 그 모든 것들을 맞이하는 기다림의 시간 속에서.

The abstract shapes in the work each contain three-dimensional space. Through open gaps in the body, like the windows of a building, an approach is assumed: drawn from the surface, toward the memory and the experience contained within the body. Space in between, embedded in the center of the mind, serves as a channel of thoughts containing something I have to care for or face.
Encompassing the inside and the outside of the object at the same time in the work process means healing or restoration. Through the language of art, I strive to incorporate the wholeness of life by convoking all things distorted and fragmented by anxiety and fear we experience as human beings. In the time of awaiting to greet each and every face of all things that eventually come back and find us.
Heo, Eun-young (1962~) was born and currently resides in Seoul, S. Korea. Heo received her BFA from Painting Dept. of Hong-Ik University, Seoul in 1985 and her MFA from Graduate School of Painting, Hong-Ik University in 2008. During her college years, Heo explored nature such as cocoons and human beings in her paintings. After finishing a semester of her graduate school program she left for the United States and continued her study in art at Middle Tennessee State University (MTSU) and State University in New York (SUNY) at Stonybrook. At MTSU and SUNY Stonybrook, Heo explored 'liveliness' through figures of seeds in her paintings and lithographs.
Since 2005, Heo began using boxes for her works which remind of her earlier paintings from seeds. Like the theme of her invited solo exhibitions in 2009 – Fill again – at Sejong Gallery in Seoul, her boxes are "very gentle, sweet and receptive, which is able and willing to accept all things", as a critic Seo, Sungrok describes. As Heo elevates the biological concept of seeds into her own motif, box, Heo's paintings talk about deeper and sincere issues of lives of mankind. Heo's boxes are open to talk about one's feelings such as love, delight, wishes, dreams, despair, death, pain, and hurt, she says.
Keeping her concept of the space to empty and to fill again consistent, Heo's recent works present the emotions and thoughts that being told and listened from the inner space contained in the figures of cups and bottles.
!9times Solo Exhibitions

2019  Gallery IlHo (Seoul)
2016  Torch Trinity Gallery (Seoul)
2016  Gallery Daon (Seoul)
2015  H Gallery (Seoul)
2014 Gallery Sun (Seoul)
2014 Torch Trinity Hall (Seoul)
2013 ArtRIE Gallery (Anyang)
2013 Mulpa Space Gallery (Seoul)
2012 'From Inner Space' invited by Jigoochon Gallery (Bundang, Korea)
2011 Korean Contemporary Art Festival, Seoul Arts Center (Seoul)
2011 Solo exhibition invited by Millenium Seoul Hilton Hotel (Seoul)
2009 Solo exhibition invited by Sejong Gallery in Sejong Hotel (Seoul)
2009 'Fill Again' invited by Gallery AKA Space (Seoul)
2007 Seoul Fine Art Show (Seoul Arts Center, Seoul)

2007 Seoul International Design Plaza (Seoul)2005 Gallery Quesais-Je (Seoul)

2005 'Space Waiting' invited by Alternative Space Noon (Suwon, Korea)

2004 KwanHoon Gallery (Seoul)

2001 KwanHoon Gallery (Seoul)