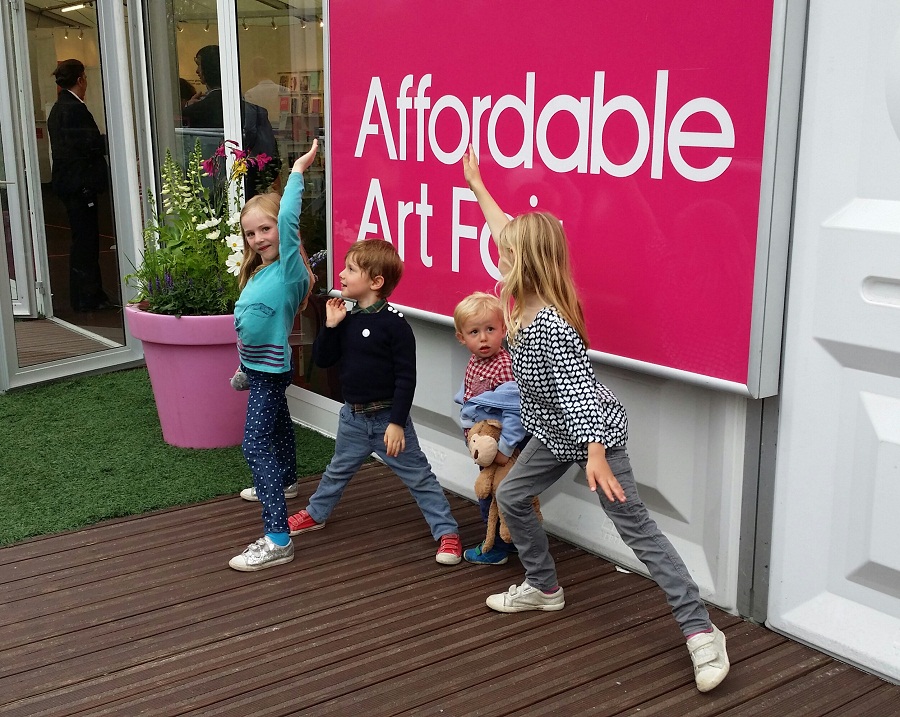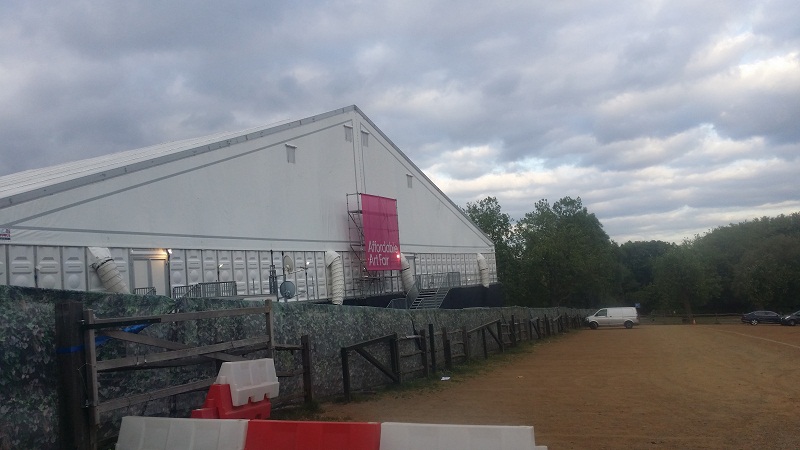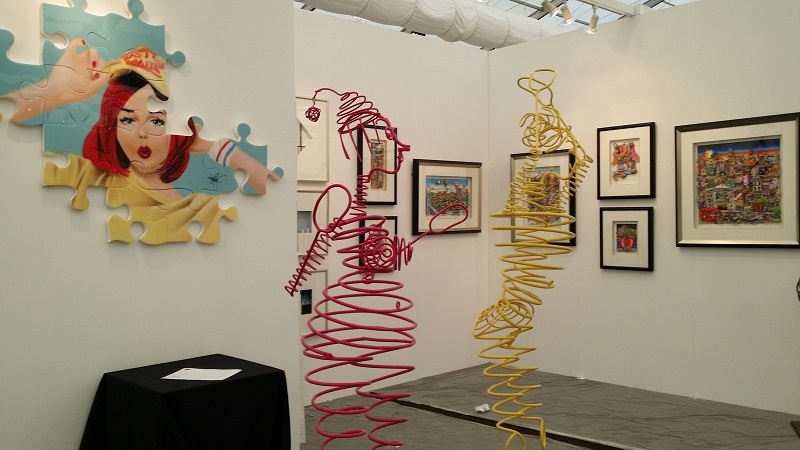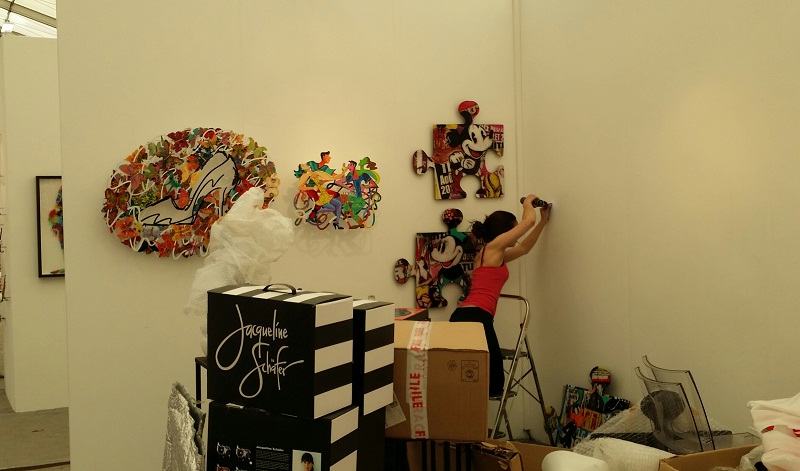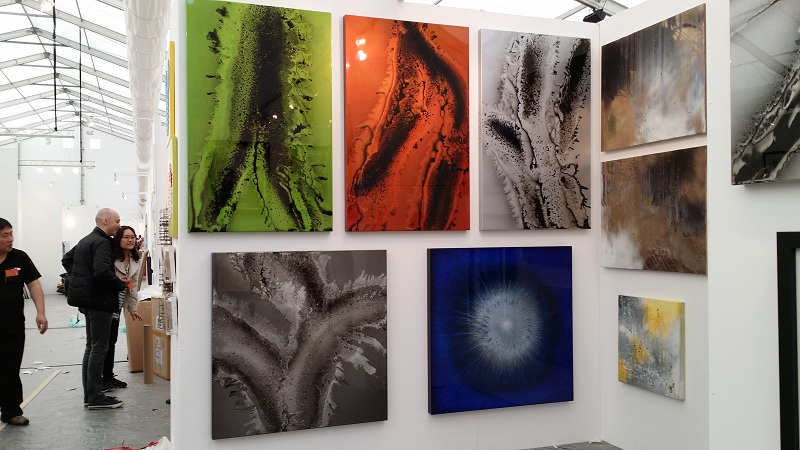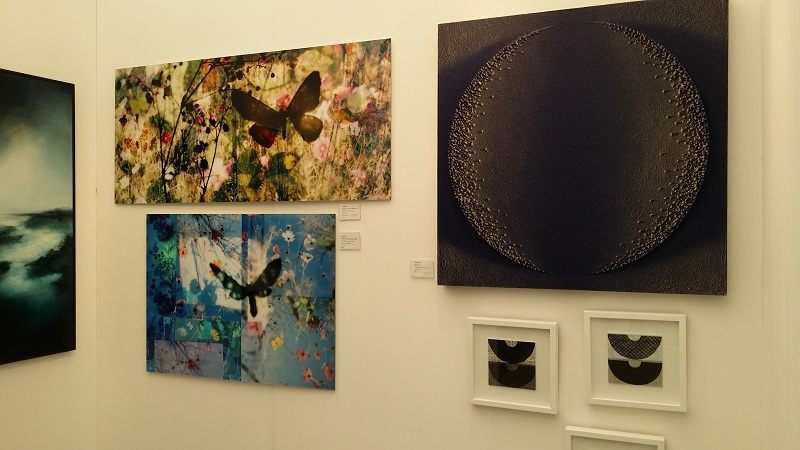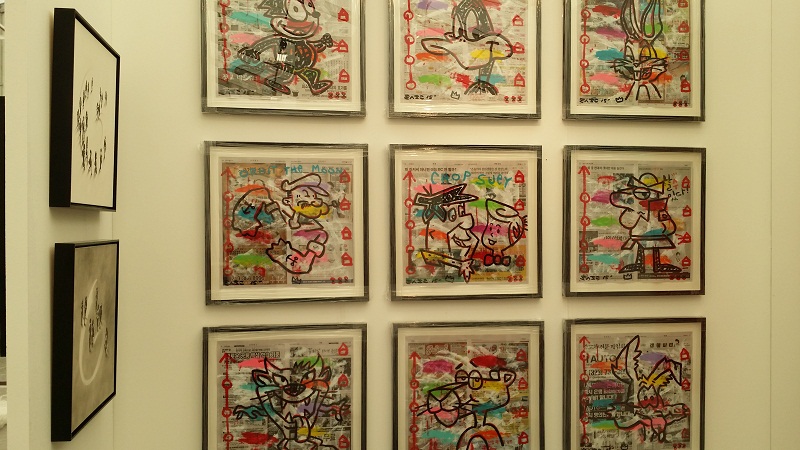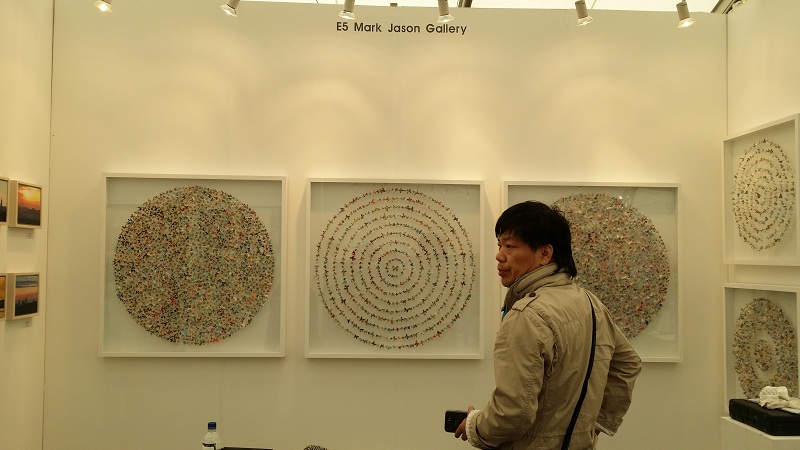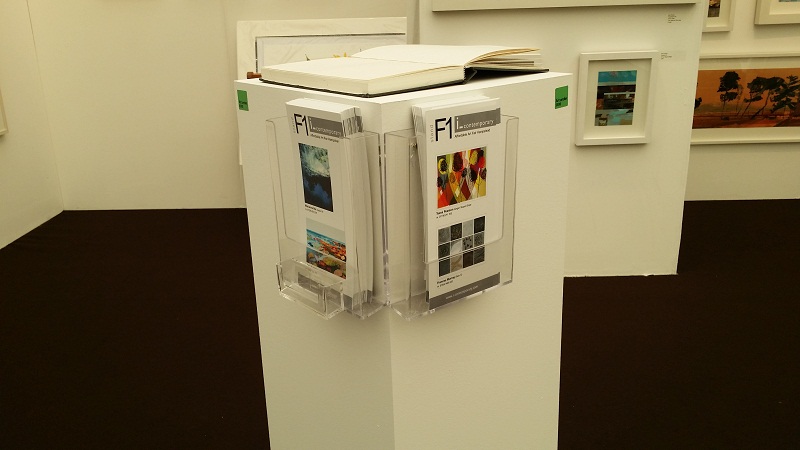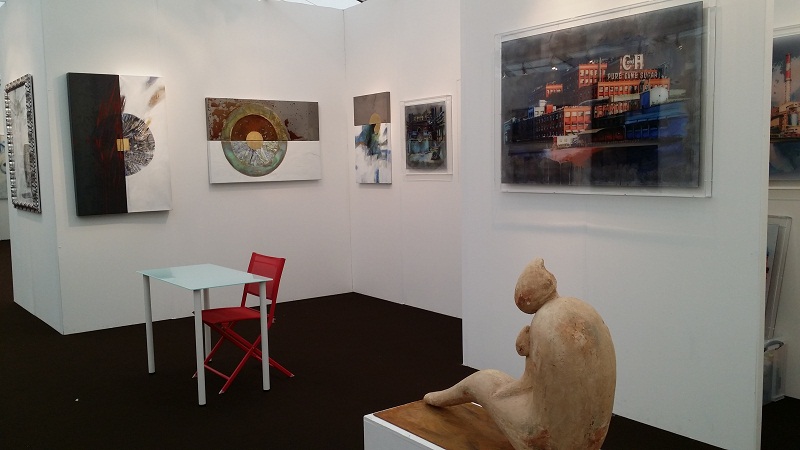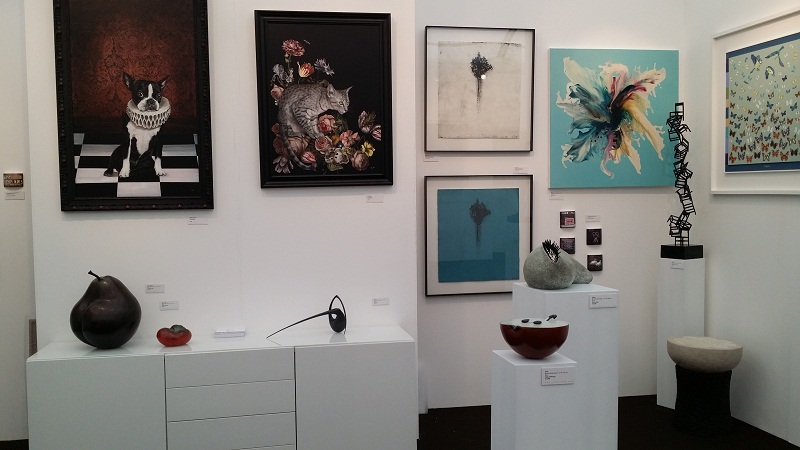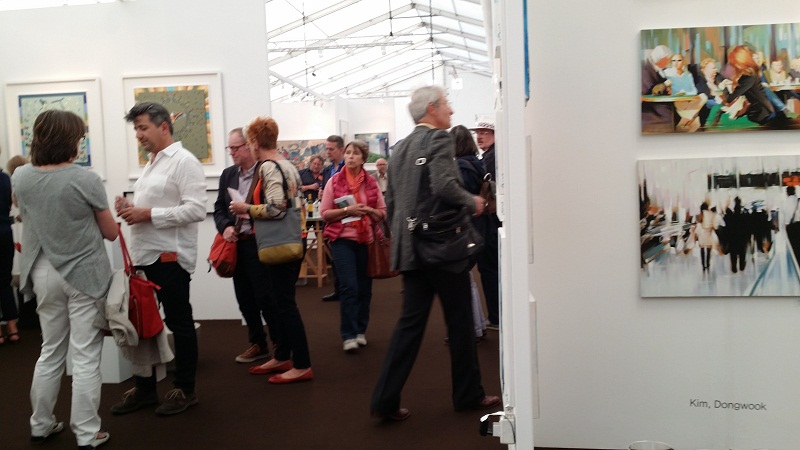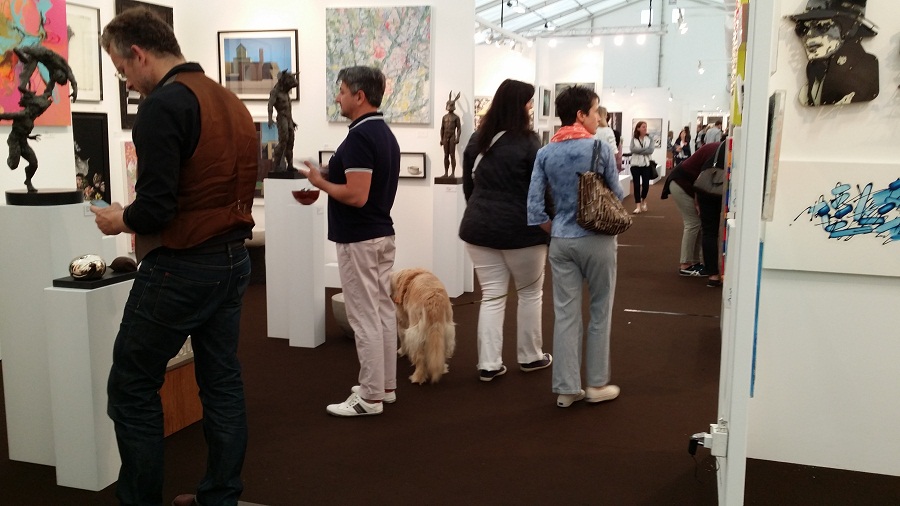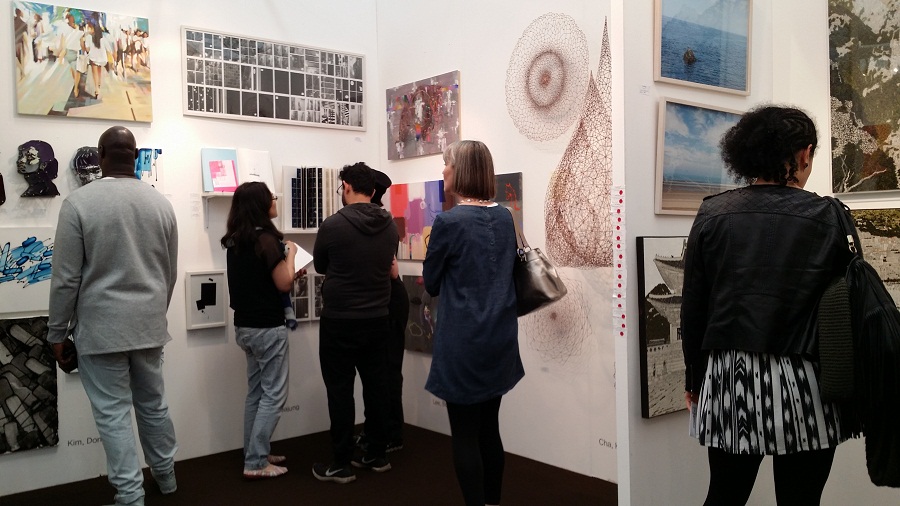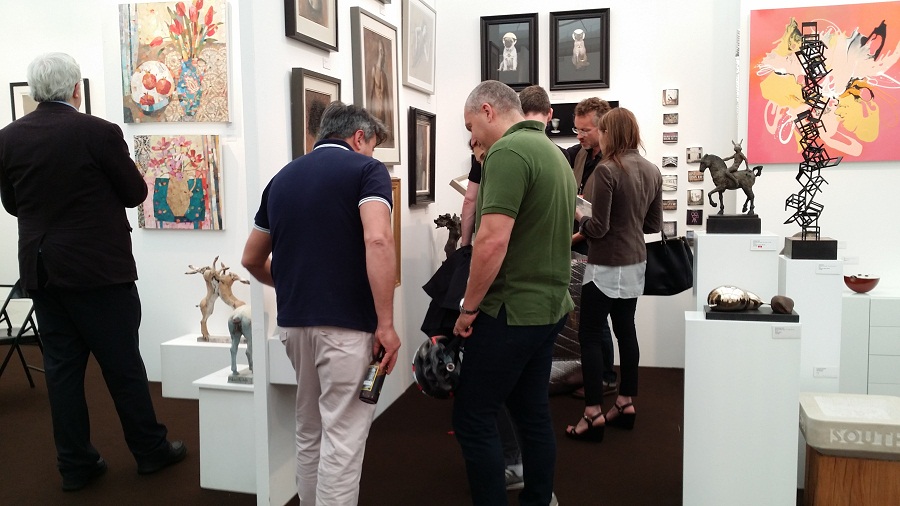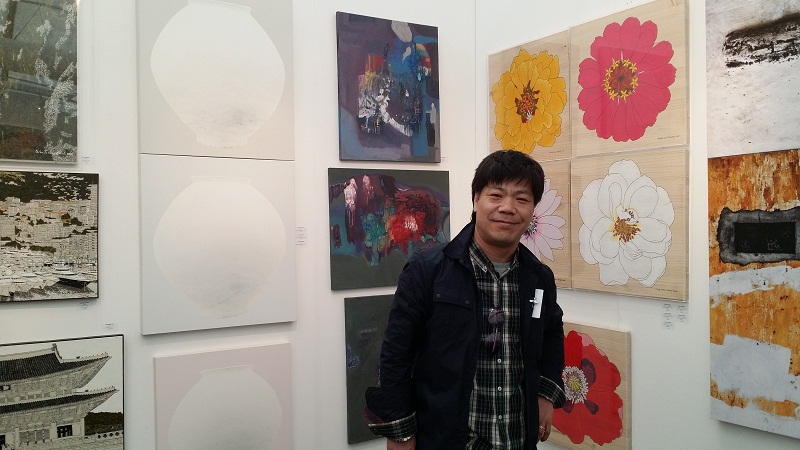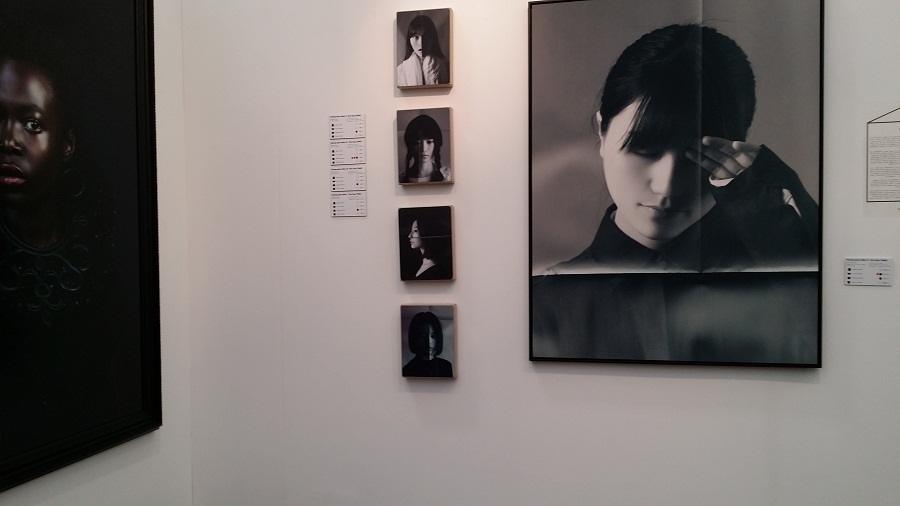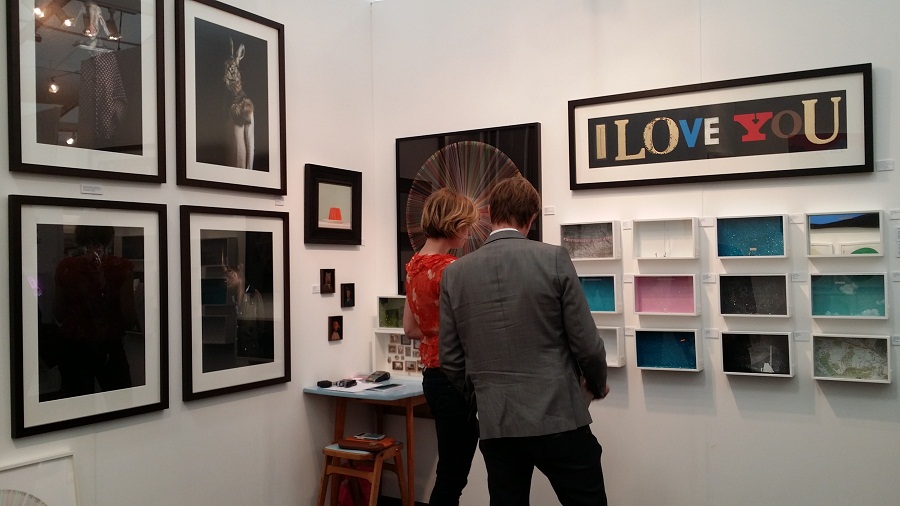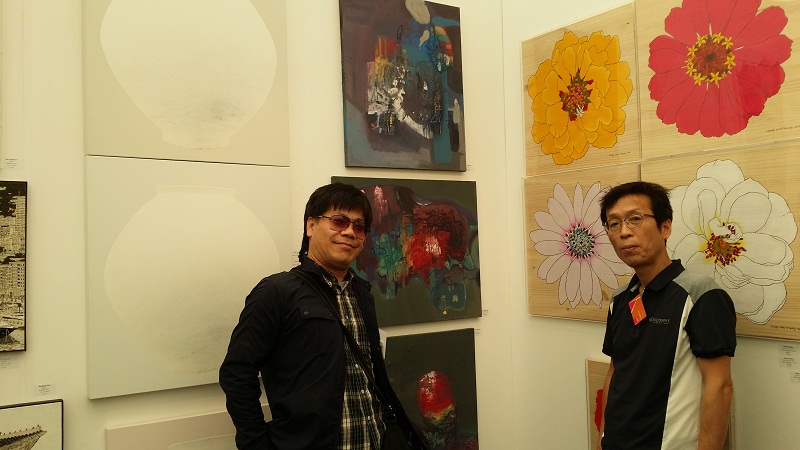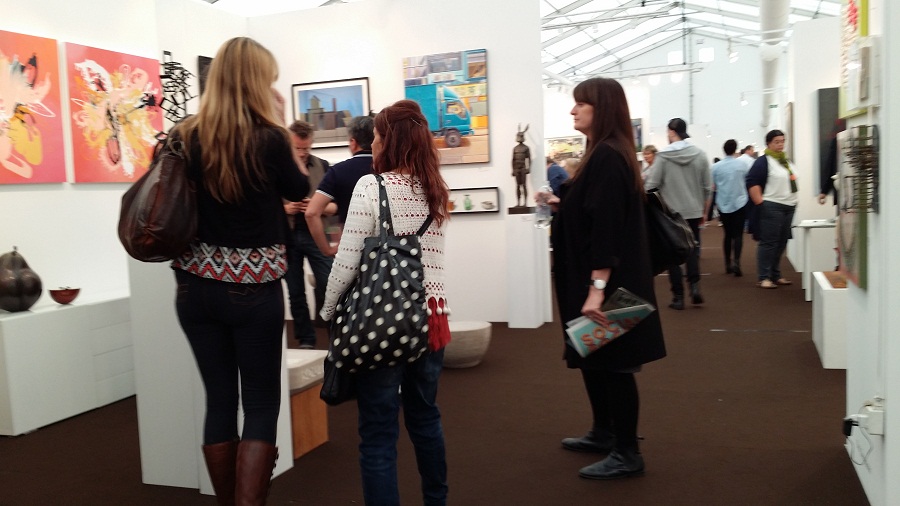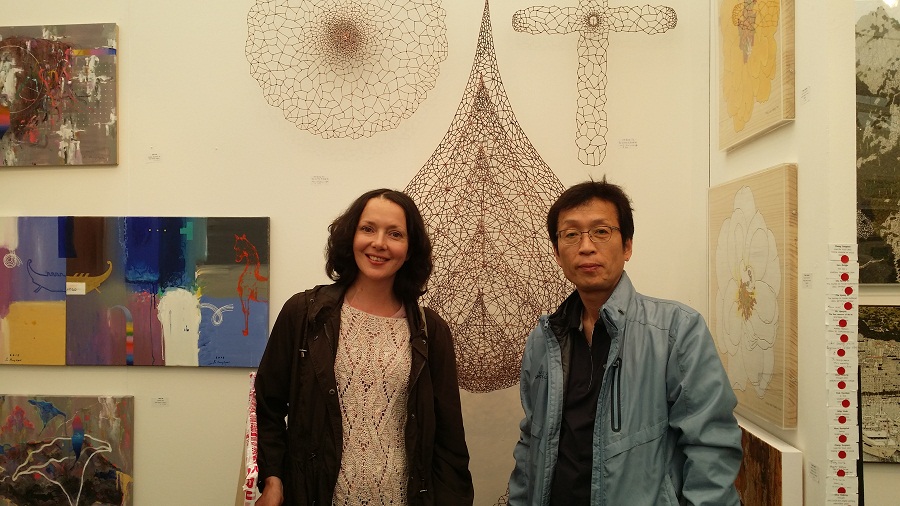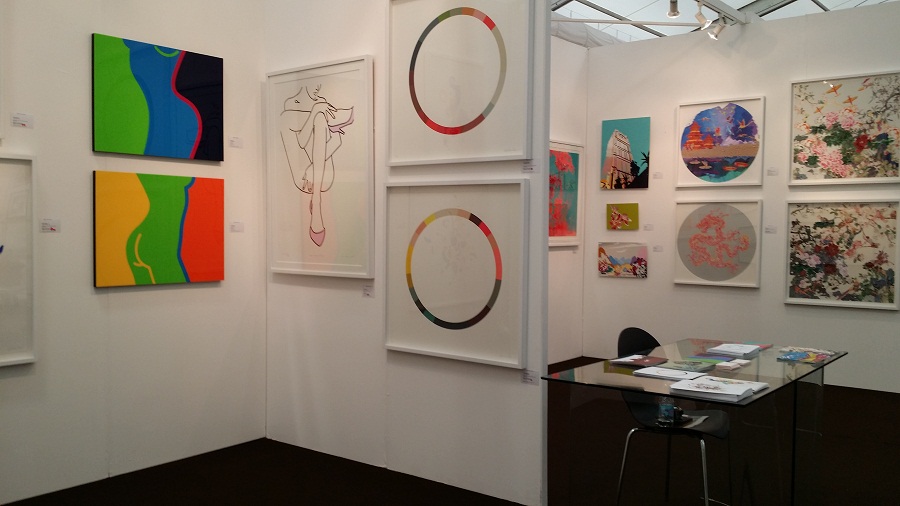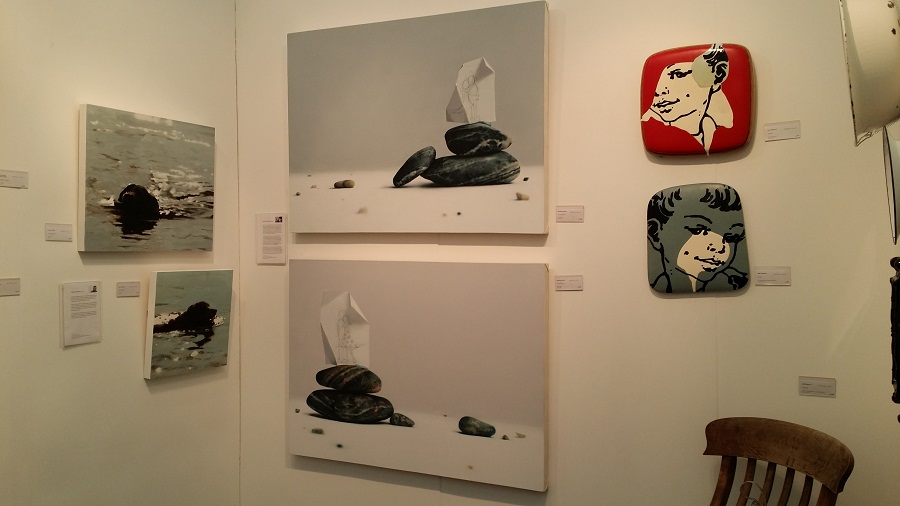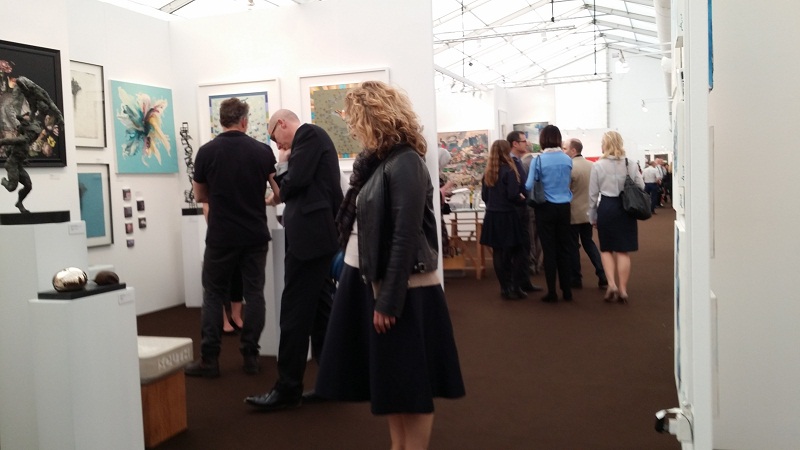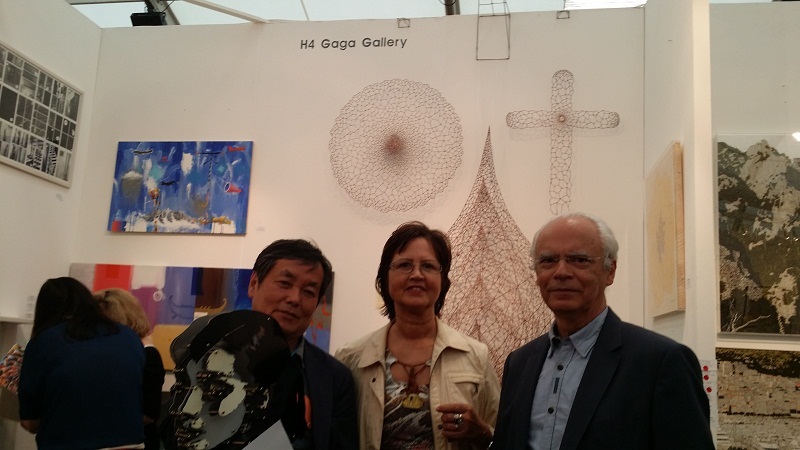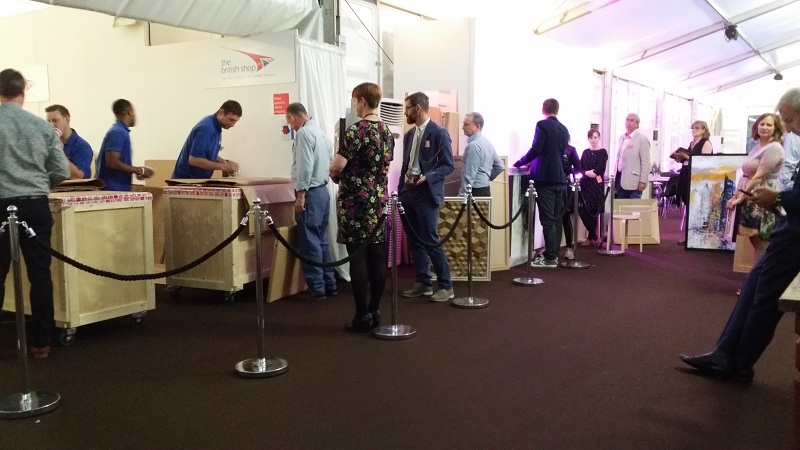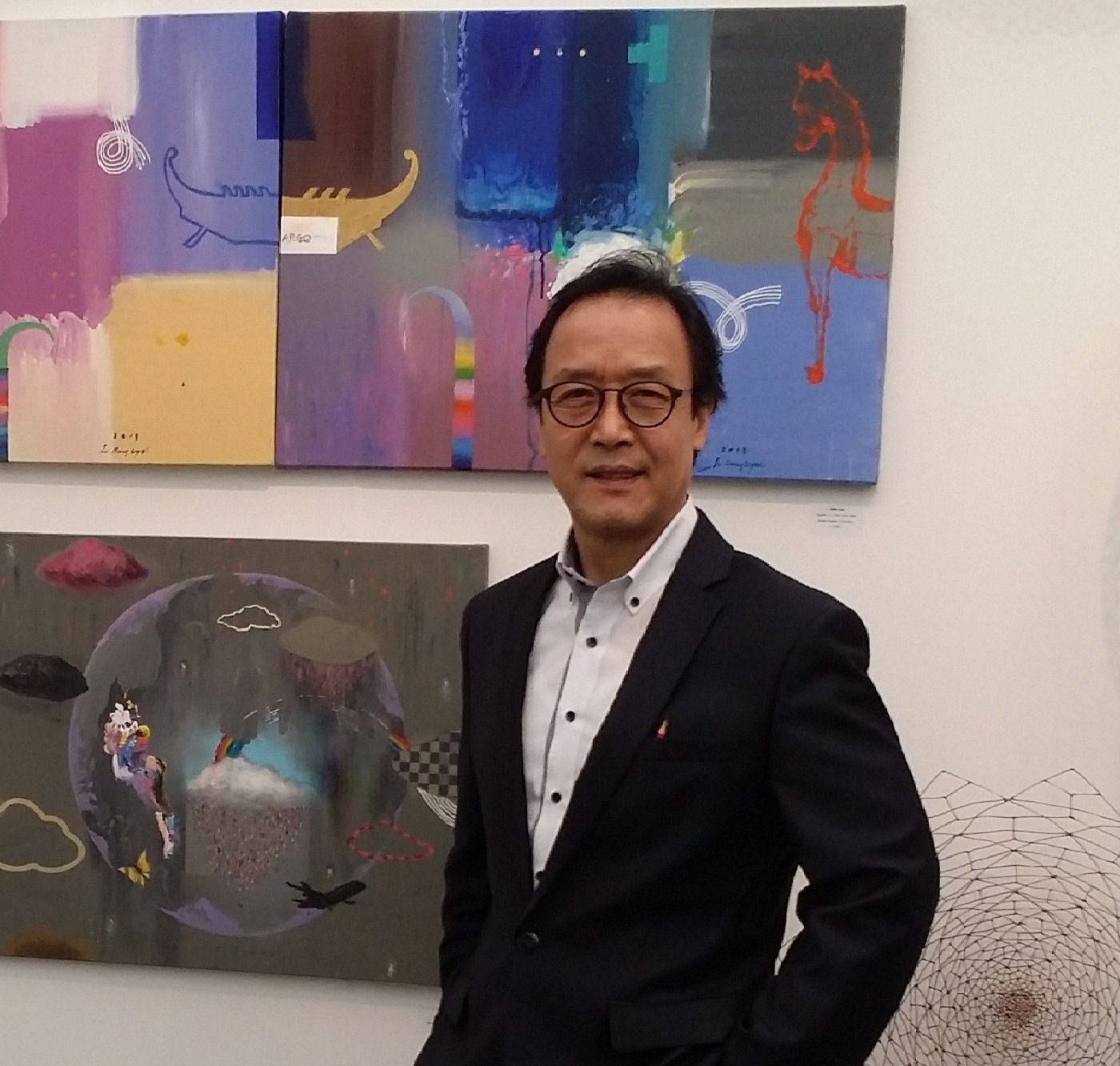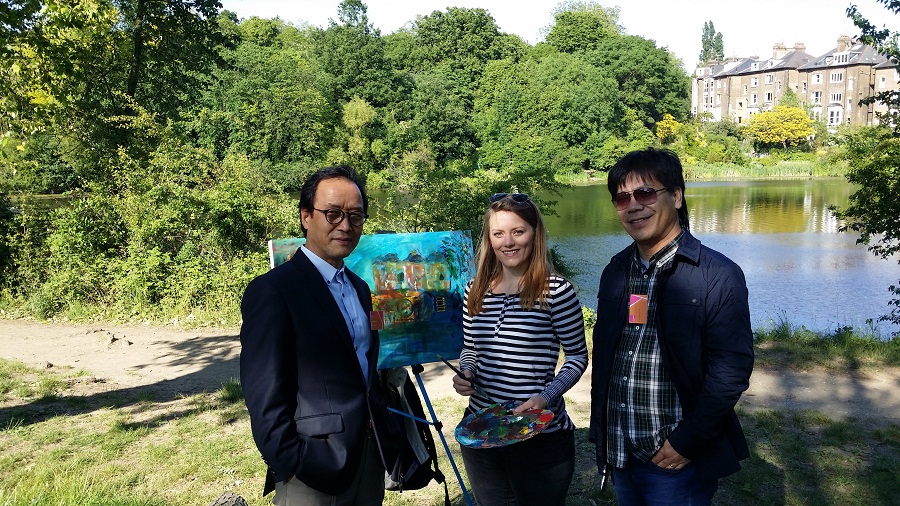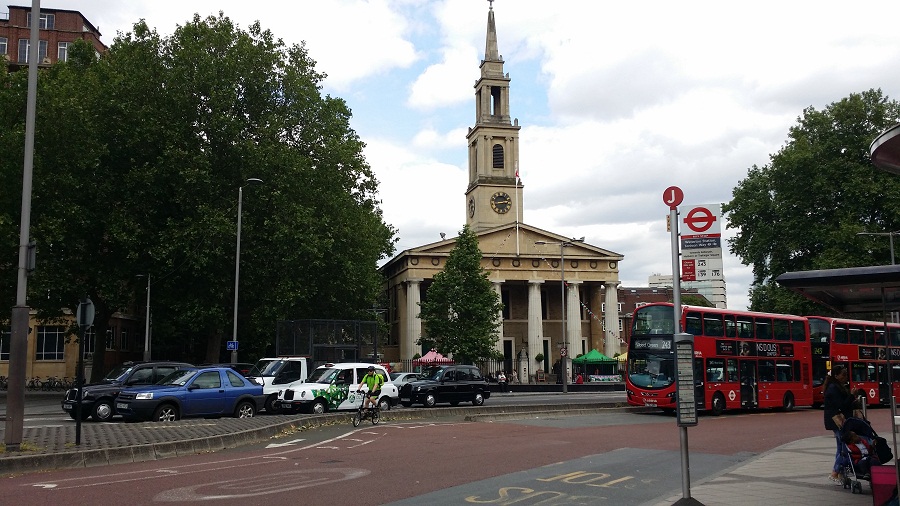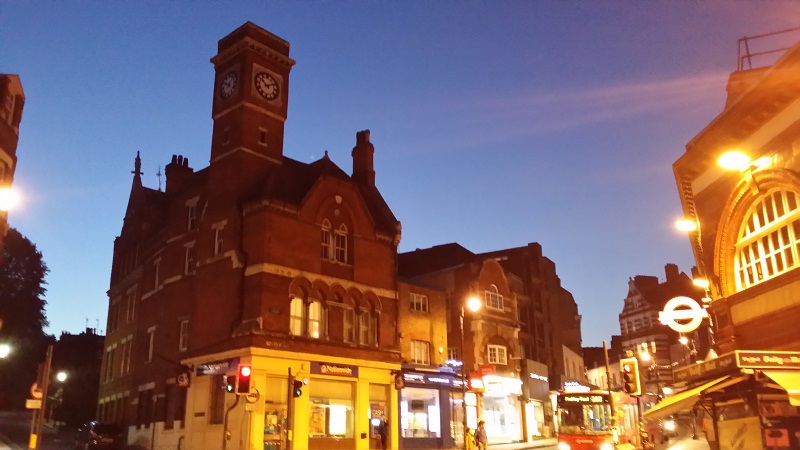 AAF - Affordable Art Fair
Hampstead,London, UK
'Affordable'의 본래의 뜻은 영어 '감당할수 있는'의미로 1000만원 미만의 작품거래를 기본으로 하는 고객중심의 아트페어이다.
이번 6월 햄스테드 어퍼더블은 영국을 중심으로 현대 미술시장의 새로운 축으로 부상하고 있는 아트페어이다. 한 프랑스, 벨기에,독일, 이테리 등 유럽의 100여개 갤러리와 미주, 그리고 아시아존에서는 홍콩, 싱가포르,일본,한국 등의 겨우 5개 갤러리가 Selection에 통과하여 참가하였다. 이 아프페어는 실질적인 고객편의를 고려한 새로운 미술시장의 페러다임을 만들고 있는 전시행사다. [참가를 위한 Selection 과정이 매우 까다로운 편이다.예; 겹치는 작품 작가의 갤러리 한곳은 제외된다.]조직위는 언제나 실험적이고 독특한 창의성을 바탕으로 'Visual Impect' 의 새로운 작품을 추구하고 있다.
Review-
IACO - Collaboration work with GAGA Gallery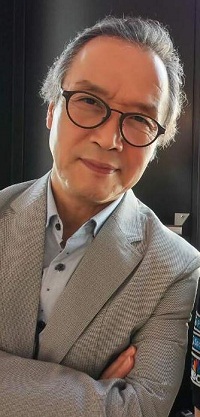 Alvin Lee, Bung Lyol /Art Director
Among the Affordable Art Fair in Hampstead, approx. 120 stands, merely 4 booths are came from the Asian regions, such as Hong Kong, Japan, Singapore Korea 3, unfortunately it was showing the status that mostly consist of participation is centralized to Europe countries, it is obviously because of they were taking advantage of neighboring countries which are mostly situated at closer distance, taking one or couple of hours by flight, therefore one is reason for they can easily access to the place as if home-ground merits with convenience, and the other they can strategically manage to its sale method at the marketplace to be the most profitable, obviously that have somehow a scheme to dominate the international art markets, mainly focused on customer's oriented, let the public who could be purchased by artworks without any hesitation as practical prices. As I thought the remarkable market place in which stands out conspicuously a new contemporary art works, the reason why the intention of this art fair is to aim for market initiative against outside art markets on globe.
Seemingly in this tendency of the bloc markets is exists, on the contrary, all the markets policy based on fundamental capitalism that always are validly opened to the equally opportunity and take for granted of participating to the every gallerists on globe when if they want to join. Despite, if we could not only participated in this fabulous art show or would neglect to do our efforts, and but also have decided necessarily to break-through any obstacles by getting over an in avoidable caused a short of the bloc as already proven destination of good market, thereby we eventually may be lost much important things and occasions. On the other hand, I thought we should take a modestly way about such system, as a tip for studying to develop our markets and trying to do in sustaining, despite it is dire matter to accept.
Accordingly, the Korean galleries and artists who both absolutely pay attention to the activated market manner and need to collect what their market strategies in Europe and galleries trends by participating more positively, by plotting a new strategy to be assimilated of changing art market, otherwise, we might be placed on the fringe in global market later, all the more, may goes to worse in lacking fur behind the global trends, so it may brings us a crucial point, never and ever enter the core market trends of world class. As matter of fact, nevertheless, as we looking upon this art fair is not much contented to us, caused by only for the prices of artworks that were focused on managing to buy easily within approxi USD 10,000 for the public taste, which are however a very available method to be able to access into art field through this kinds of market which are suitable and a feeling of satisfaction for the customers and audience, apparently it was one of the reasonable way to expand the potential collectors and to get much of aficionados into the fabulous art event, simultaneously it is an extremely important art policy in which they would be get involve their aim in the long run, shall bring us more profitable things to those artists who necessarily to sale the paintings more for their existence and better vibrant activities.
As one of the gallerist, or a participant, looking back on experience, absolutely, I thought we should more learn from the systematic management and an advanced market tendency go through that, in proceeding and atmosphere of market place by participating in global art fairs, even progressive and favorably by a meticulous its skill as well, after all, that will be a matter of valuable thing through an opportunity in comparing to ours, that is, but the one thing, artists and gallerists who both should think further progressive in endeavoring towards the next shift, not only focus on commercial point, but drive to pursue for the artistic value is sustainly to create the stunning artworks. Thus, taking into account on art markets, relating to there are many things, such as, culture, society, humanity, psychology, philosophy, but we specially needed to pay attention to 'customer's diverse behavior' whose interest, mode, favorite taste, intelligence for artworks so on, about the paintings, even purchasing pattern, through in the view of anthropology in which many ways we also should doing considerable try an effort to draw the customer's mind with details and simultaneously should have a mind what we could read their exquisite sense of fondness about artworks, which is because of decisive factors for the development of art markets in conjunction with artists, in order that we could seduce them into a new market's paradigm and culture in practical circumstance, even not only regarding the works of aesthetic point, but also need an attentive consideration depends on the budget of customers, so that they freely have for purchasing themselves , saturated with the paintings they want whenever they're coming in the event.
With my personal view, yet more crucial thing is that all the gallerists including artists who both have to regard in authentic for their roles and doing an exclusive way, departing the commercial views entire, and they definitely emphasis on consumer-oriented maintain, and nothing more than how much do they're prepare that more elaborately, how to sympathize, how to bridge between the gab with the people and artworks for the mutual understanding and evoke a sympathy totally on the artworks and markets as well.
Conclusively, I would say that an optimal method for the exalting of art marketability constantly is to be boosted by joining in more significant and diverse ranges of art event in global market, even obviously should invest for them without hesitation in spending more big budget at there, however at this moment, there's no way we should know through only by participating in international art fairs more frequently and collectively, on the other hand, expand the opportunities to expose the Korean artists works on new stage , where they even like a debut which then must be brought us many instructive and profitable things will be remained us in regarding to enhance the conductive mid- career artists who looks forward to the future's market interacts with outside world, practical doing what we should prepare for, and also should think the sustainability of upcoming about the future's markets.
Lastly I want to say add that to be progressive further on the state of art markets in Korea, the galleries who must have a strategic thoughts, information, by getting advanced knowledge and necessarily have to contrive an unique mechanism only for the art market...and prepared to copy with its sustainability to target on customers attraction.
"미래의 지속가능한 시장 전략을 대비하고 꼼꼼한 고객중심의 국제적 시장대응 시스템을 만들어 가야 한다."
I A C O- Art Lab