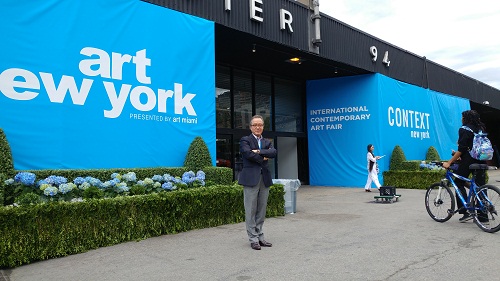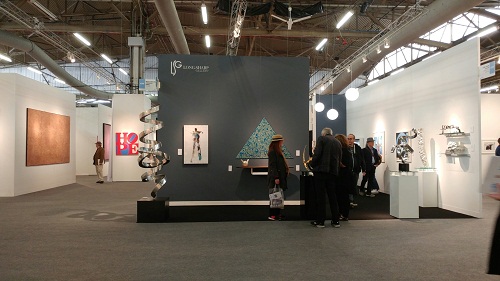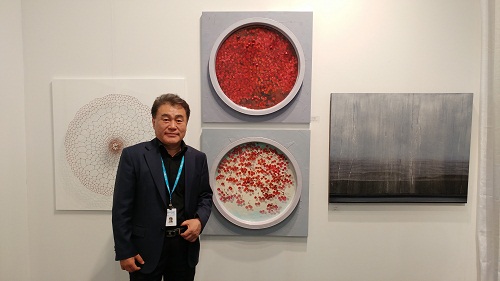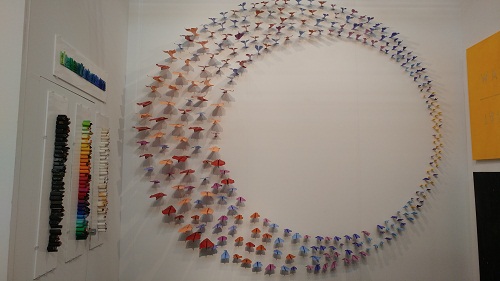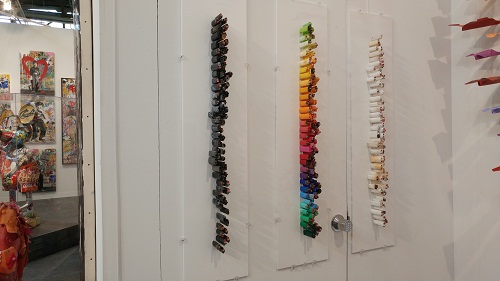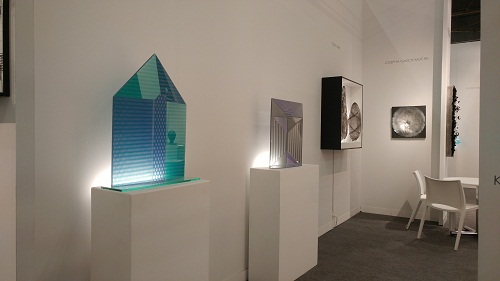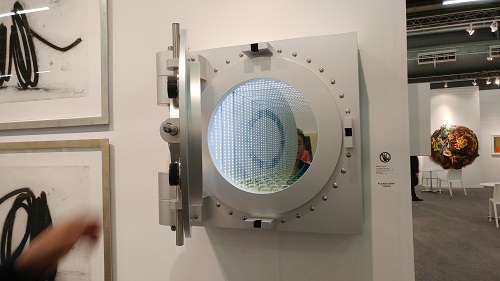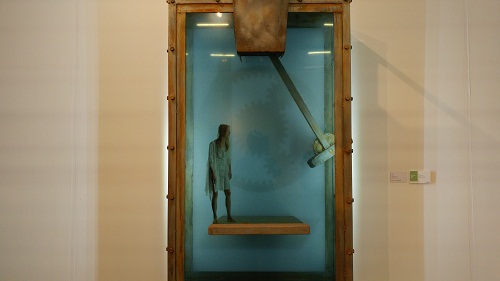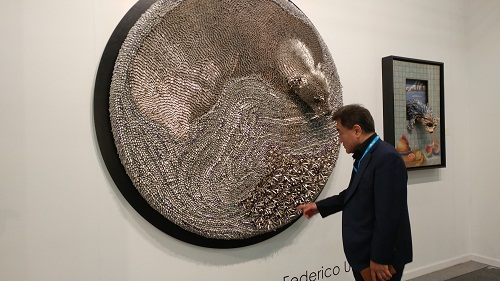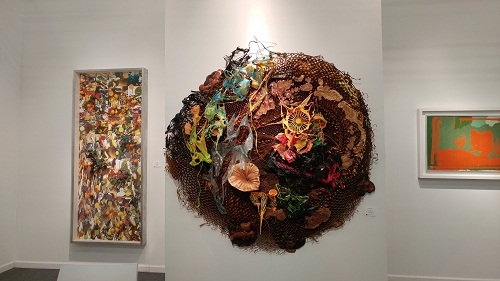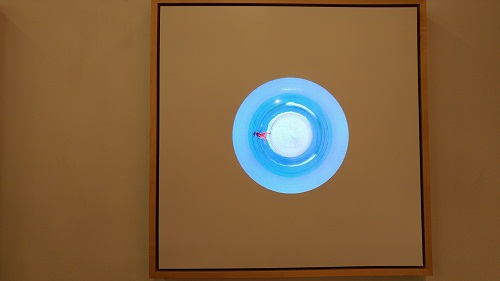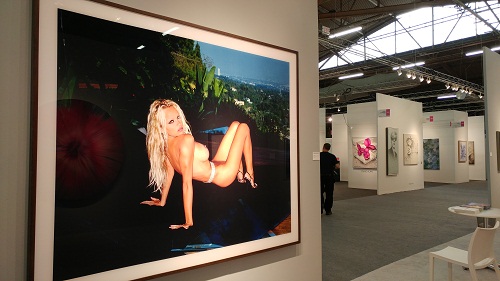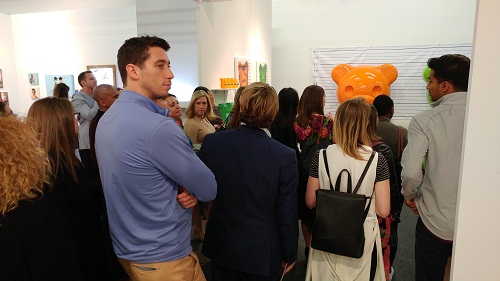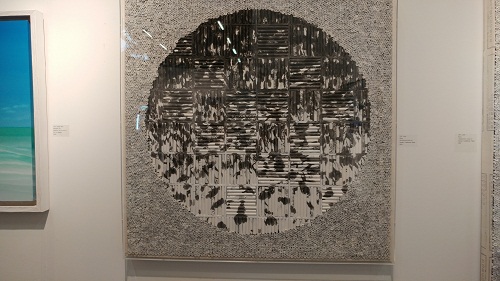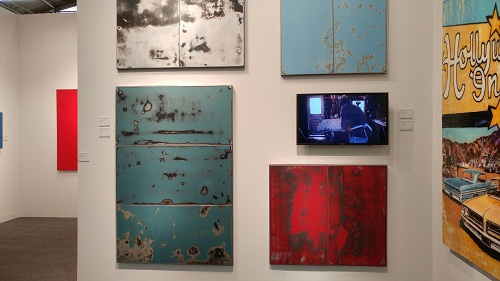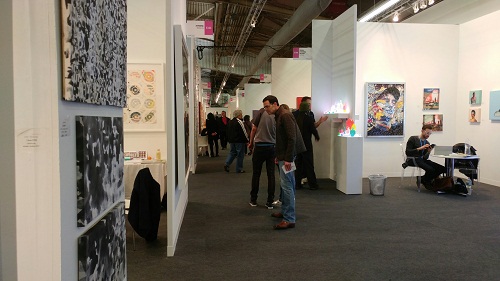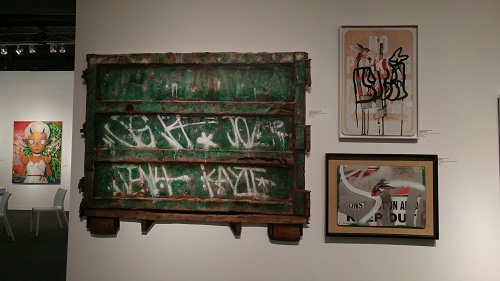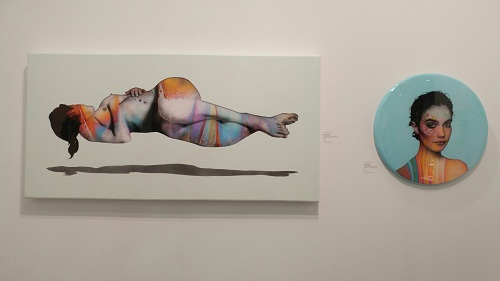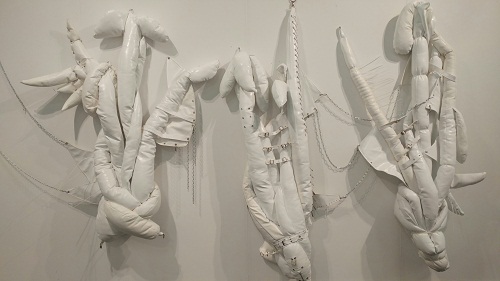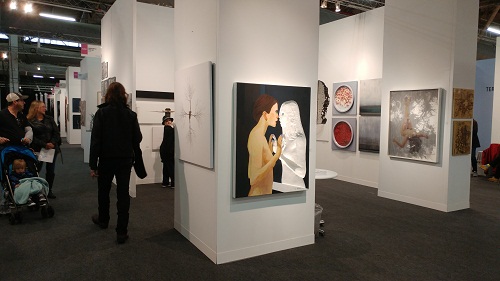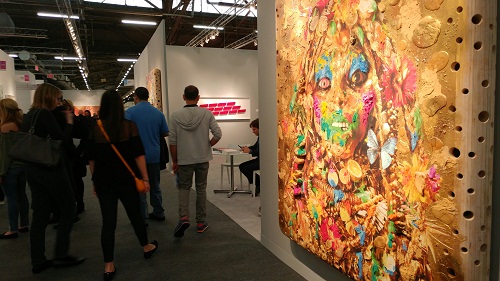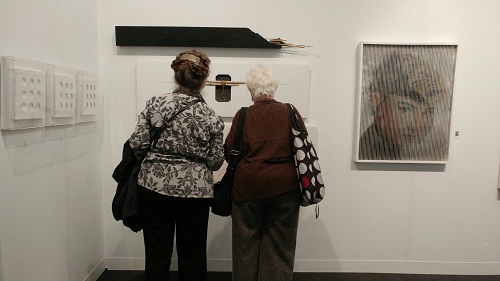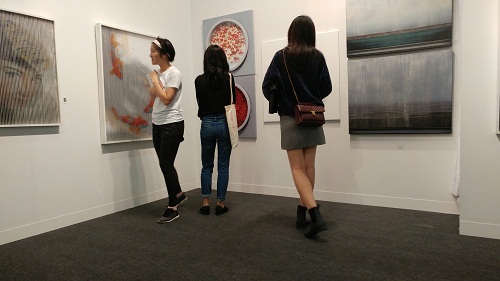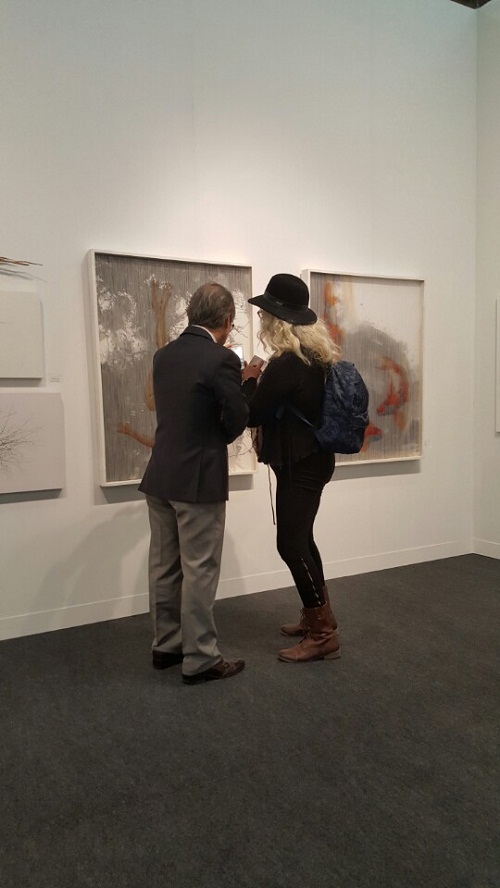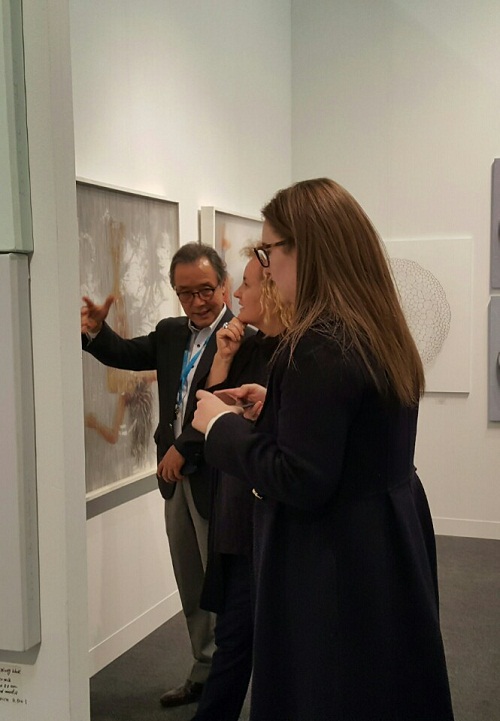 ART NEW YORK
CONTEXT 2017
Pier 94
3 - 7, MAY
GAGA Gallery & IACO Collaboration
Featured Korean Contemporary Artists
Distinctive Artworks Array at New York Context
Kim, Kwan So
Park, Hae Keung
Lee, Ik Ryeol
Lee, Seung
Lee Gee Jeon
Park Sung Sik
Kim, Yeon Hee
Review

Needless to say, there is the reason why the Korean contemporary art ,by all means should penetrate into the heart of American art market, that is a crucial point considered as a sort of 'the rite of passage', which is likely a cardinal law, so that a way of essential sphere, it is the way that Korean galleries in order to attain their identy in relating to art markets on the global stage, that is, it is to say about an expansion of Korean art territory on globe
The New York is an enormously mega city, is a home as the gate-way from the world trading of utmost quantity in goods transportations, as well as tourist's attractions, someone who say that " the New York is a place where being of avaricious desires and dreams both are seen as accumulating horizontal escarpment," which means is that an implicit rhetoric about the history condensed by co-existing cultures and contemporary and modern art, has made very quickly in human history through over a couple of hundred year, which is not only the center of art market on earth, but the core of capital on economic sphere in where a buzz by swarming of the people, of course, has a brilliant art cluster, such as Guggenheim, MoMa, Whitney, Cosmopolitan Museum where are flocking a lot of tourists across the world. Further more, since early 2,000's, mostly major art fairs rapidly has diffused into USA, Art New York, Amory Show, Freize New York, etc. where has been featured by drawing attention to notable booming from world class galleries, so they are intensely intriguing of participating in there.
Frankly speaking, we must know the fact that Art New York & Context are the sister Fair of Art Miami at its core of market, which is likely a vast enterprise that has accompanied by 7-8 escort warships, that is, by having 7-8 satellite fairs, as if a nucleus big ship with an impregnable fortress by encompassing huge capital, whose authority based on the vast fund by boasting its dignity. Therefore, that is not only being a dealing space where seemingly presents the global collectors, audience and millionaires along with rest and joyful, but offers a great place as good opportunity with exuberant pieces whenever they can able to purchase it, sought after if they want to enjoy the elegant art and culture by joining a sociable encounter.
A being of potentiality as particular venue where a great number of both mid-sized and small galleries by there for marketing, hence, they rush to go after the property by flocking to the money, simultaneously in order to make their brand in profitable for advertising by there, and may have craving for something jackpot from those. Unfortunately according to the up-dated information, no participating Asian galleries except quite a few in Art Miami, caused by somewhat picky procedural problems, it is probably yet exists some of solid barrier to pass on, in fact, namely prestigious galleries from across the world that able to join merely by the name of representative of their nations, as well as there probably a kind of block when they are processing to apply its fastidious principle of passage. Likewise, all the procedures are difficult to participate for humble and small galleries, but it must be conspicuous looked by organizer's eyes on their art pieces first. I guess that means to take an opportunity of qualification like as a ticket to enter the main event of Art Miami, I think it still seems to remain more or less suspicious thoughts of alternative discrimination rather than a justice, which looks like mainly their own league for themselves to rejoice.
However, despite a sense of alienation upon this kind of sore conditions, one hand, I think that Korean galleries certainly should be united the main stream, by experiencing advanced art market's strategy with skills and policy, on the other hand, obviously further should observe carefully the global markets trend with more exquisite skills and creative thoughts and brilliant empathy, aspirations, etc. for all compassion among which certainly they have to carry out the role as an art agency that will possible to support for the artists activities, or have to set up the distinctive nurturing system to be sustained on the global stage. Recently Korean galleries are immensely challenging rush to the attending in these international art fairs. However, in order to be succeeded at the art fairs, the crucial points are remains that both they absolutely must execute responsible for the selection more meticulous way throughout the artworks or artists, especially taking into account the artistic value its supreme quality, and need discover more cutting edge of works by looking out the emerging, potential, enthusiastic artists for the critical success and acclaims about their pieces, so that art works could be sold easily on the global markets in spite of highly competitive.
Thus, gallerists, and persons who related to all the scene in art business, playing a role of providers collectively in work of delivering of art works as well, who either have to commit acts in accordance with specializing of global art markets, or have to invent a fabulous strategic method for artist's nurturing, even in terms of archiving system to reinforce them too, and other matter of working to gain their each brand reputations frequently, by exposing them to the international market suits for global level which are quite important factors. If they were neglected these dutiful managements with endless efforts in improving of the global scheme, shortly they would not only be fail for sale purpose, but also they face in frustrating circumstance, and eventually they might lost all the vibrant activities in art scene. Because which are formidable matters. Therefore, there is no way to access to the advanced global stage forever, except for the thoughts by giving up the way of anachronistic. As straightforward speaking, it is a place that the supreme destination, Art Miami, after all where we have to go through as a rite of passage. If the Korean galleries and artworks were rejected by the global level in primarily contemporary art scene, that will be a disgraceful matter.
Additionally, however, my expectation is still optimistic in such matters, if they may have a necessarily creed to breakthrough all the obstacles, both artists and gallerists with their intensive spirit, beliefs. Finally they would make it their aim what may happen to forward. Meanwhile, artists who importantly should follow two tracks, even if, in case of like an ambiguous labyrinth, even an unpredictable case, absolutely they'd rather take a commercial way for living, commit to invent the works suited for audience who recently prefers more adventurous pieces to normal one, at the same time, conversely, who should have an extreme aesthetic view in their artworks, beyond a worthy one for the sake of art, because it shall be compensated for the efforts to profits, enable to propel the activities again.
As a philosopher- Dilles Deleuze said ' philosophy is a game of experimental thoughts' like this, art is a visual expression based on discourse of philosophy, aesthetics, psychology, mythology etc. Accordingly artists who always has to create the pieces by enthusiastic spirit derived from those factors as if doing explore a new arena where one never ever been. So consequently, both artists and gallerists must eventually become the goal with a macroscopic plan which sustains for survival at art markets, the one is that they should focus further on consideration of looking for an extraordinary way how to come up with solutions, and the other rigid one is that a sublime of worthy what they continually pursue an experimental, innovative conceit beyond the diverse dimensional method, by having a smart sane associated with philosophical and metaphysic thoughts on making their works to cross the crevasse and soar toward the artists destination.
Art Column- IACO, President ,Alvin Lee, Bung Lyol


I A C O Lab
Review
한국에서 13시간의 비행거리 뉴욕,대평양을 건너 거대한 신대륙, 이곳은 우리의 과거역사에 있어서 한국인이 미래의 꿈을 실현하기위해 도전해야 할 관문이었다.시간차는 있어도 미국의 미술시장을 진입해야 하는 한국 미술의 현실은 과거 우리선조들의 기회를 찾아가는 모습과 다를바 없다. 세계 미술시장의 중심이라는 뉴욕은 우리 미술인이 넘어야 하는 통과의례의 장소인 것이다.
2000년 대 중반 이후 급속히 많아진 아트페어 시장에서 유독히 뉴욕은 세계적인 MOMA Guggenheim, Cosmopolitan 미술관 및 박물관, 갤러리가 즐비하고 세계의 관람객이 넘치는 경제활동의 중심 뿐만 아니라 아트 바젤 마이에미, 아모리쇼, 프리즈, 등,모든 비중있는 페어가 열리는 메이져 미술시장인 것이다. 특히 5월은 뉴욕시가 야심차게 세계로 부터 밀려오는 관광객을 맞이하기위해 많은 프로그램을 기획하고 특별행사가 열리는골든 시즌이기도 하다.
이번 Art New York과 Context는 Art Miami Sister Fair이다.사실 시장으로써의 진수는 Art Miami 이다. 이 회사는 7개의 호위함을 거느린 대 항공모함인 것이다. 거대한 이 전단 이야말로 난공불락의 대요새 같은 미술자본의 핵항모인 샘이다. 이러한 거대자본을 배경으로 자본권력이 그들의 위엄을 자랑하는 듯 하다. 세계적인 컬렉터, 부호들의 휴식 공간이자 그들만의 엘리트 문화의 거래 공간인 것이다. 따라서 세계 많은 중소 갤러리들이 그들의 이름을 브랜딩하기 위해 미국으로 아니, 자본이 몰려 있는 곳으로 몰려가는 것이다.
사실 Art Miami는 참가하는 동양 갤러리가 거의 없다. 왜냐하면 소위 진입장벽이 높은 샘이다.세계적인 갤러리를이 그들의 국가나 도시이름을 걸고 참가하고 있다. 우선 참가하기 위한 Carrer build up과 참여작가의작품수준이 마련 되어야 하는것이 필수라 그 위성페어 즉, Sister Fair에 참가 횟수와 작가작품의 심사를 통과하는 과정이 나름대로 까다롭고 높은블럭을 만들고 있다.그래서 뉴욕은 최고의 명품시장인 Art Miami를 가기위한 절차상의 참가가 중요한 거점무대인 것이다.그래서 이곳에 눈도장을 찍어야 참가 기회가 겨우 오는 것이다. 두번 세번의 까다로운 절차상의 벽을 넘어 그들에게 한국 갤러리의 위상과 작가군의 특징을 위성페어에서 보여줌으로 조직위의 디렉터들에게 노출, 인지시키고 한 단계 높은 아트페어에 나갈 수 있는 기회를 마련하는것이다.
이러한 점에서 한국의 갤러리도 매우 도전적인 입장을 취하고 있지만 뉴욕Context Fair조차 3-4개의 갤러리만 참가가 인정되는 참혹한 현실이다. 그 조차 작품판매가 보장되지도 않는다. 그져 시장 탐색일 경우가 많다. 왜냐하면 불편한 진실이지만 한국의 대부분 갤러리들의 작가군이 그다지 글로벌화 되어 있지 않으며 인지도와 작품 수준 조차도 떨어지는 형국이기 때문인 것이다. 이번 뉴욕전 역시 전세계로 부터 참가한 갤러리들이 한 단계 도약을 위한 쇼케이스 각축장인 것이다. 그래서 이곳은 작품판매와 홍보에 대한 전략적 참가는 앞으로 한국작가의 국제적 인지도를 위한 발판이 되는 국제무대인 것은 자명하다. 또 한편으로는 한국의 참가 갤러리들은 단지 페어에 참가해서 짧은 기간 동안 판매의 목적의 성과를 기대하지만 실질적으로 세계 각국의 대표적 갤러리들과의 친밀감과 유대감을 만들고 소통하며 자국의 작가들의 우월성를 홍보하고 그들과의 개인적인 관계를 통해 비지니스에 관한 의미있는 업적을 획득하는 일도 중요한 마켓팅의 한 방법이 될 수 있다.
그럼에도 이와 별개 문제로 한국의 갤러리들의 상업적 지나친 경쟁심리로 인한 마켓팅의 불안정성, 이것은 사실 작가, 또는 작품의 성격과 질에 대한 자신감을 잃은 컴프렉스라고 할 수 있다. 그리고 전문성 부재와 맞물려 작가 선정에 대한 미학적, 논증적 확인의 모호성이 존재하고 작가 데이타 베이스의 비효율적 시스템 또한 간과해서는 않될 심각히 고려야 할 중요한 문제이다. 현재 상황에서 갤러리들의 전략은 경영에 부합하는 작가, 당장의 이익을 위해 쉽게 시장에서 팔리는 작가에 집중하는 듯 하다. 그러나 새롭고 잠재력 있는 신진 작가의 지속적인 발굴에 대한 공급자 역할을 게을리 한다면 한국미술은 미래가 없을 것이며 국제시장에서 조차 서서히 외면 당하게 될것이다.이러한 영향은 한국미술의 국제적 인지도 획득의 실패는 물론, 지속 성장을 견인하는 미래시장의 가능성과 역동성마저 잃게 되는 이유가 될 것이다. 따라서 미술사업 관련뿐만 아니라 공급자, 작가 역할은 매우 중요한 때이다. 작가나 갤러리들 모두는 급변하고, 때로는 불확실성까지 포함하는 국제적인 미술시장에서 살아 남기 위해서는 각자 나름대로의 시장의 동향을 촘촘히 살피고 이에 따른 세밀한 분석을 통해 차별화된 전략과 역량을 키워 나가야 한다.
현대철학자 '들뢰즈(Dilles Deleuze)'는 '철학은 사유의 실험적인 유희다' 라고 이야기하고 있다. 예술은 철학과 미학은 물론 심리학 등을 토대로한 담론의 시각적 표현 방식이다.작가들은 이러한 정신적 사유의 자유로운 유희를 즐기는 행위가 절대적으로 필요하다.'노마디즘'은 유목민의 생존을 위한 삶의 터전이 계속 이동되며 바뀌듯이 인간의 자아가 지속적으로 움직이는것을 철학적 명제로 쓰이는 단어이다. 더욱이 현대미술은 정체된 공간에서 늘 탈피해야 하는 이유가 합리적으로 존재하며 극한적인 미학을 탐험하기 위한 실험을 계속하여야 한다. 이처럼 진정성 있는 작가라면 동시대의 한계성을 뛰어 넘어 미래세계에 대한 도전을 위해 현재의 작품경향에 몰입하거나 천착하지 않고 지속적으로 새로운 예술작품을 창작해서 내놓아야 할 책임성과 의미가 뒤따른다.
결론적으로 미술 분야 의 종사자 들은 애호가, 대중들에게 기여하는 미술품 공급자로써의 사명감과 전문적이고 책임있는 인식과 함께 좀 더 실험적이고 거시적인 아방가르드적 시장전략이 필요하다. 동시에 작가들은 세계수준의 작가분석은 물론, 작가적 깊은 사유와 철학적 담론을 기반으로 하는 작품생산을 해야 할 의무가 있다. 또한 시장흐름의 지배적인 경향은 물론, 대중성을 획득하여 잘 판매되고 있는 작품들의 완성도와 특징을 꼼꼼히 분석하며 작품의 지속적인 실험은 계속되어야 한다. 따라서 글로벌 시장을 목표로 차별화된 기재들을 개발하고 작가만의 독특하고 보다 모험적인 창조적 작품을 만들어 내야 한다. 그래야만 다양하고 거대한 미래시장 질서에서 경쟁력을 확보하고 생존 할 수 있다.
IACO편집실