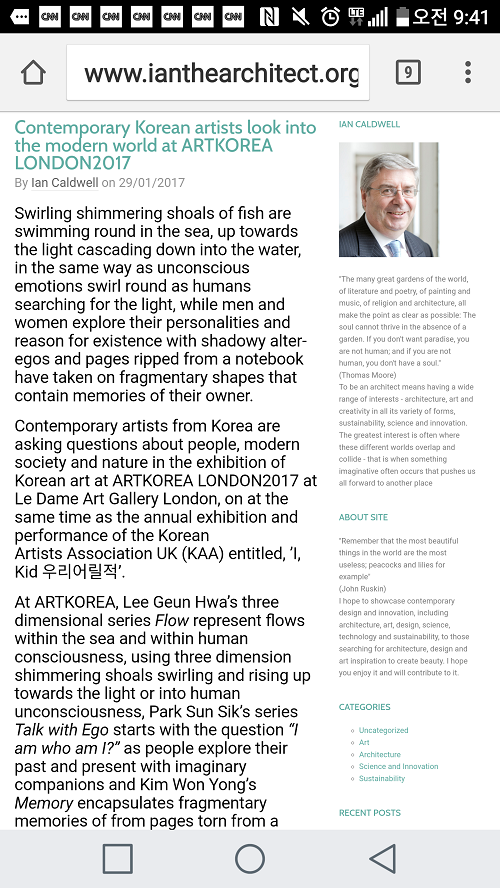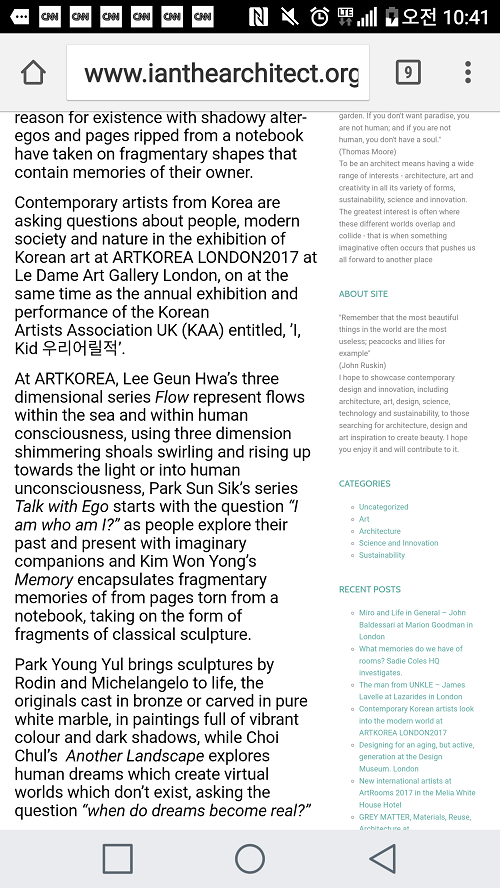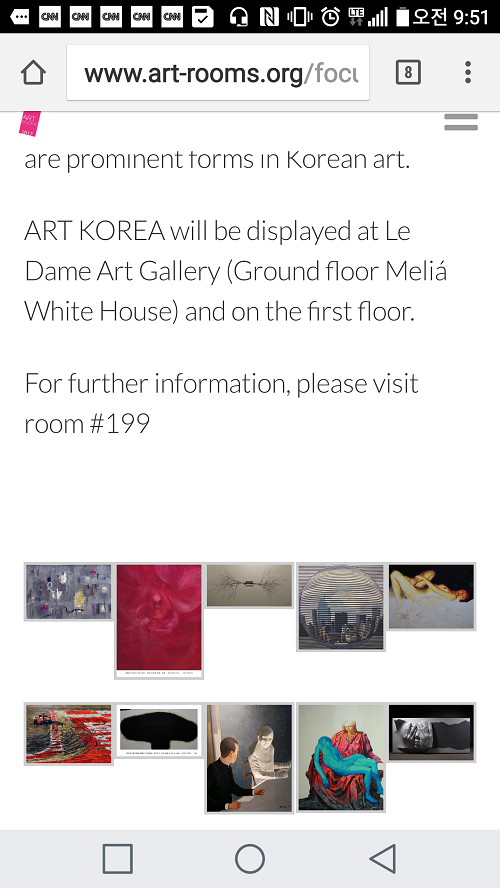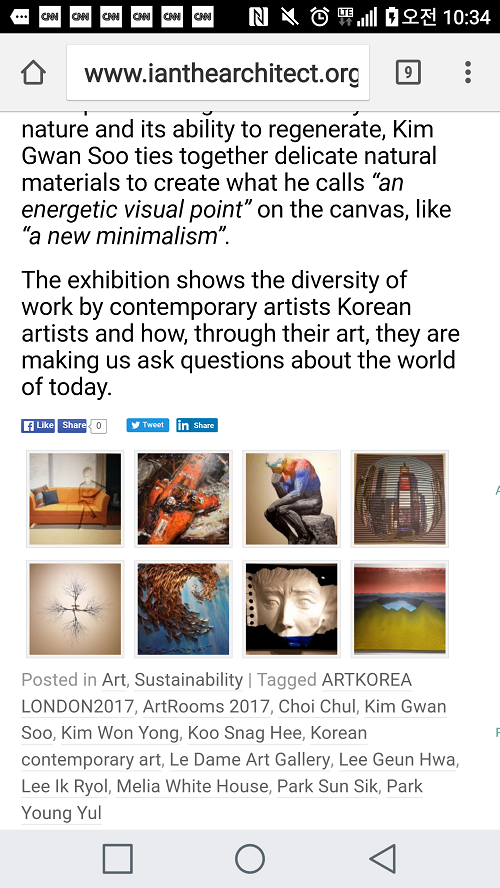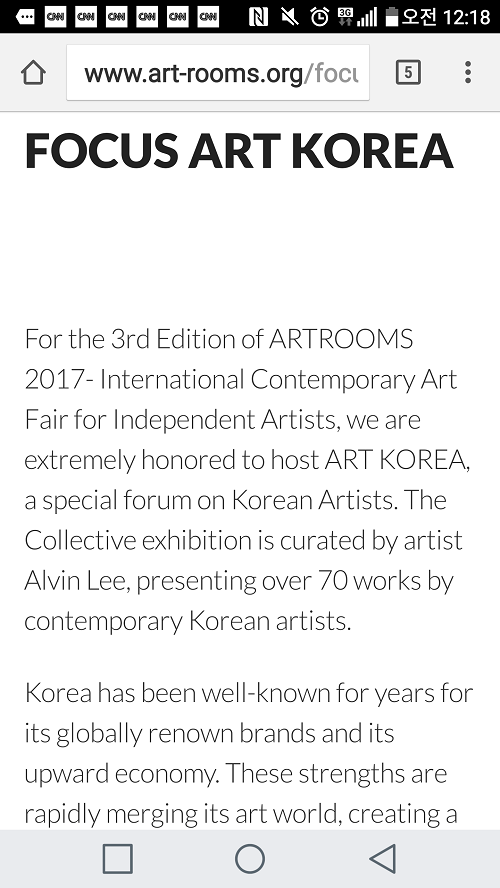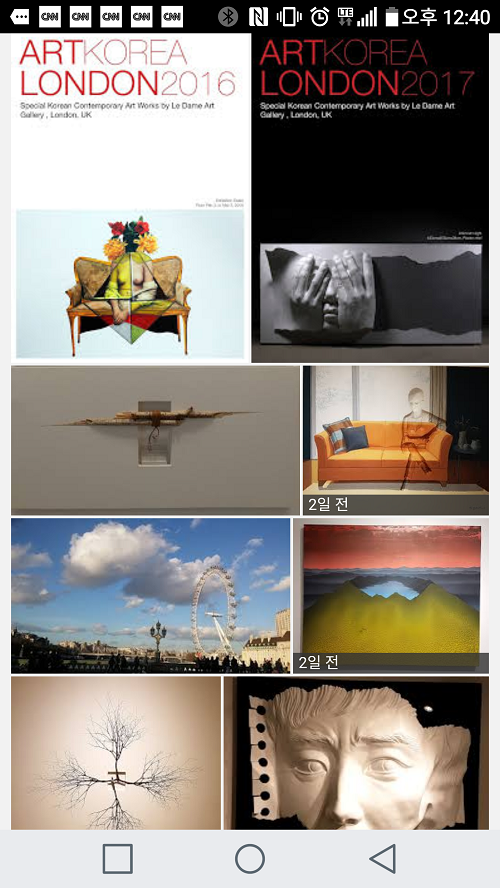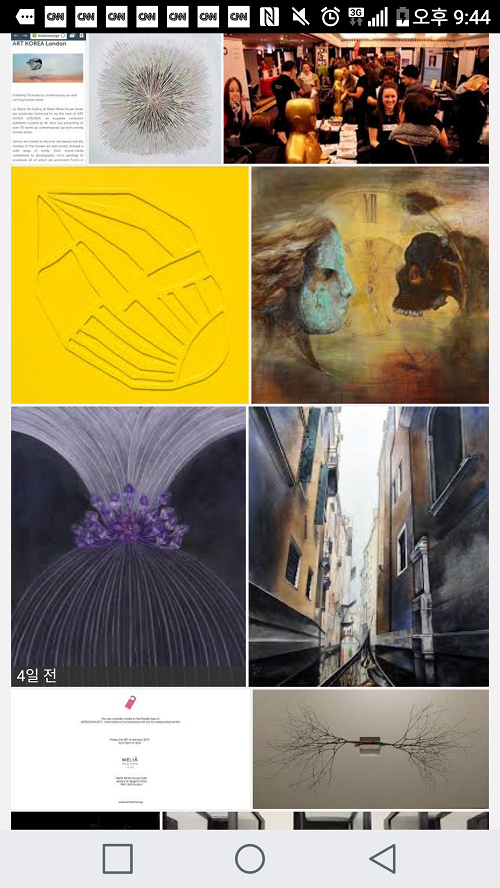 Above all the materials are released on Google & Artrooms site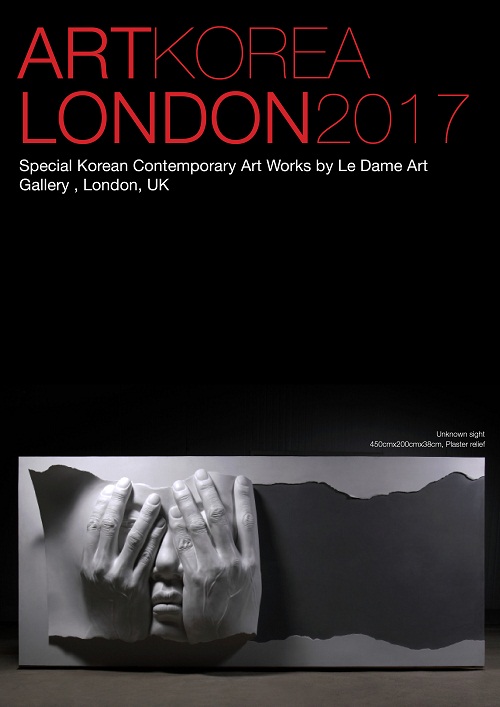 REVIEW - Focus on 'Artkorea London
2017' consecutively co- organized by Le Dame Art Gallery and IACO Korea is successfully arrayed latest Korean contemporary art at Le Dame Art Gallery in Melia White House which will continually running until 2nd FEB. In fact, THE MAIN EVENT, ARTROOMS 2017 with 3rd Editions which is actually focused on independent artists who were rigidly selected by artrooms committee. Accordingly this is a particular occasion for Korean artists who obviously has a precious opportunity to be displayed on same place, where was further than an significant artshow up to date with prominant Korean contemporary art, by co-exhibiting their works with those artists as special showcase,while provoking issue of spiritual values and its unique works with singularity and mysterious methods all of which are derivative imagination from the far East of great epic.
Meanwhile, Artkorea London 2017, as the 2nd editions therefore is to be exposed in new era beyond the Korean cotemporary art history, caused by showing a wide range of artworks over 70 pieces from paintings to sculptures along with Artrooms 2017 in London.It is hence a fabulous art event that we're pleased to announce to the audience as exceptional artworks in UK at the beginning of new year.
We all thanks to their dedications and endeavor presented the priority in the great event by organizer, Artrooms, including staff with their timeless efforts are to be made the vast success ever.
Co-Organizer
Le Dame Art Gallery London UK
IACO Korea
Curators - Alvin Lee & Cristina
Artkorea London2017
'FOCUS ART KOREA' in ARTROOMS 2017
Representative Korean Artists
1.최 철/ Choi, Chul
2.최송대/ Choi, Song Dae
3.박혜경/ Park, Hae Keung
4.전지연/ Jeon, Ji Youn
5.이영균/ A Ryung
6.김연희/ Kim, Yeon Hee
7.박영율/ Park, Young Yul
8.이성구/ Lee, Seong Ku
9.이익렬/ Lee, Ik Ryeol
10.이근화/ Lee, Geun Hwa
11.홍승표/ Hong, Seung Pyo
12.이희춘/ Lee, Hee Chun
13.조백리/ Cho, Baek Ri
14.김민주/ Kim, Min Ju
15.구상희/ Koo, Sang Hee
Guest Artists by 1 PCS
16.이붕열/ Alvin, Lee Bung Lyol
17.김관수/ Kim, Kwan Soo
18.박성식/ Park, Sung Sik
19.김원용/ Kim, Won Young
Visit to ( 아트룸 홈피방문- 사이트)
ARTROOMS 2017-http://www.art-rooms.org