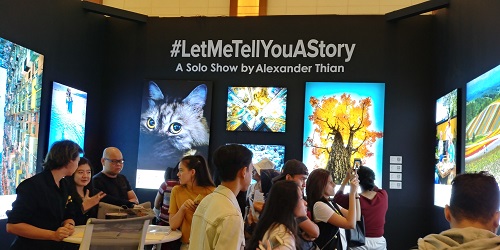 Review
Art Jakarta 2018
Venue/
Ritiz Calton, Pacific Place
Participating Artists
Park, Sung Sik
Park, Hye Keung
Kim, Kwan Soo
Lee, Myung Soon
Cho, Kyoung Ho
Park, Eun Ae
Brief History & Reputation
I A C O Gallery is home to support the artist's caring and management for their activities by discovering the emerging & talented artists in Korea which was founded since 2006. It aims to develop the Korean contemporary and cutting edge art in globe, by creating the fabulous marketing strategy. As a platform to interact vibrantly between artists and gallery, in order to boosting them on world art stage forwards to be the world best, simultaneously working for the future of art activities along with artists by discovering of international art markets.
Through this challenging spirit of IACO gallery has been done many fruitful and significant things so far on global art scene, especially we granted take pride of Asian spirit had been derived from its origin, Asian deepen worth & value by its richest cultural heritages that has more brilliant history than the other side of the world. It hence will be flourished in the long run globally based on our efforts, in conjunction with artists by Asian inspiration from unique meditation and aesthetic. Accordingly, it obviously will brings us a genuine thing and its outcomes will share together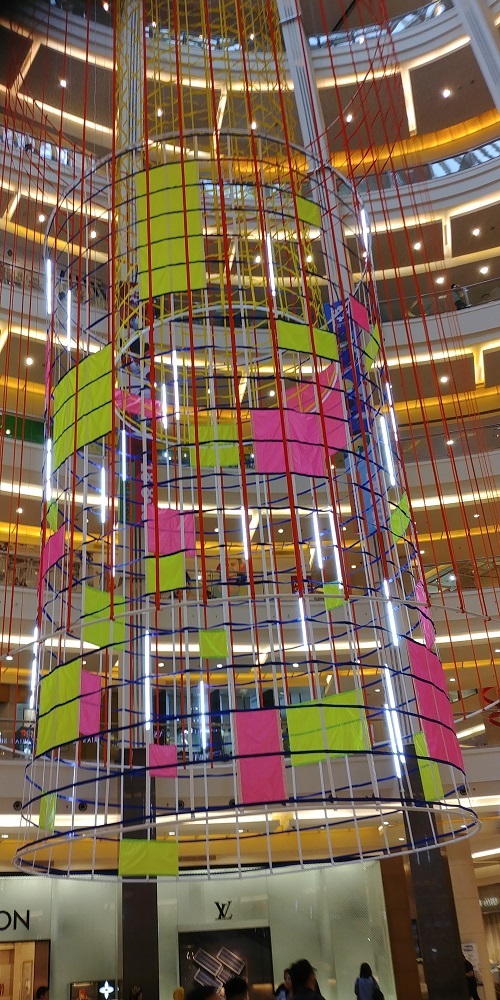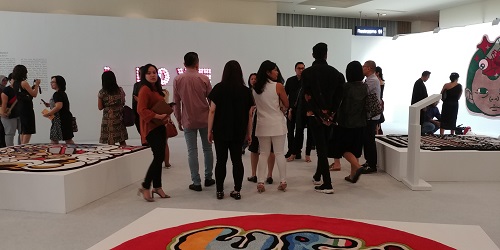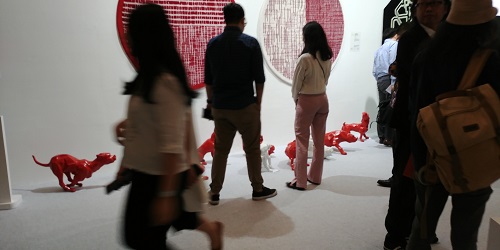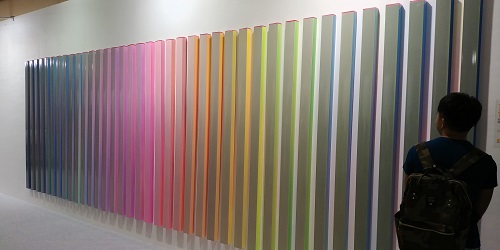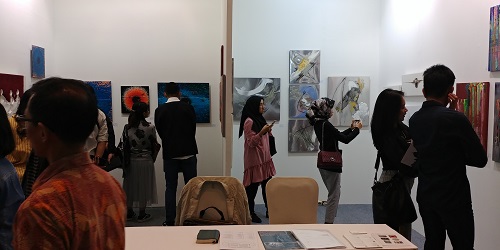 E7 - IACO Gallery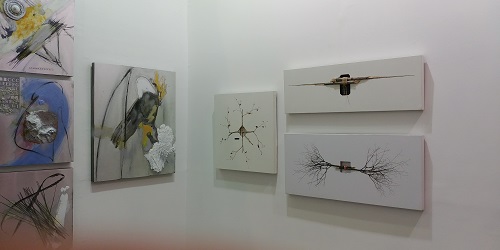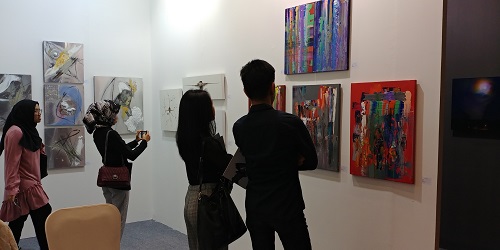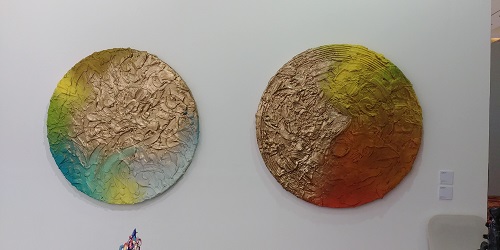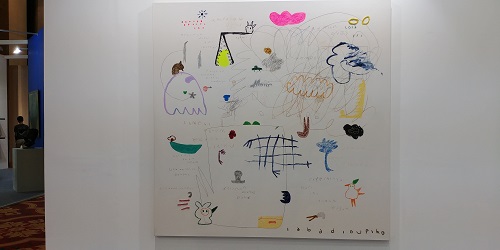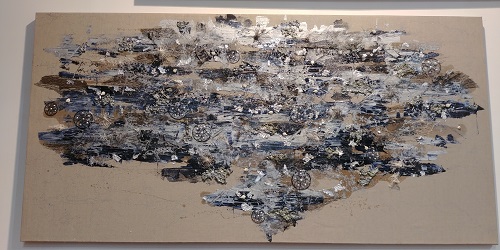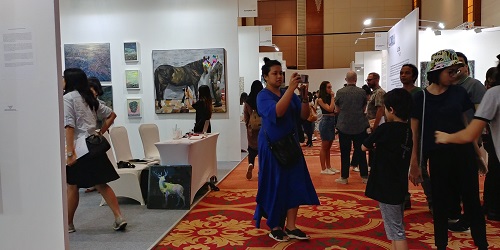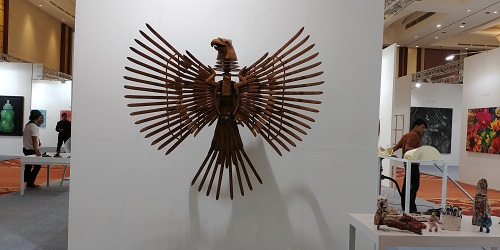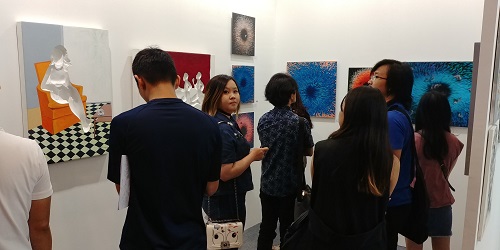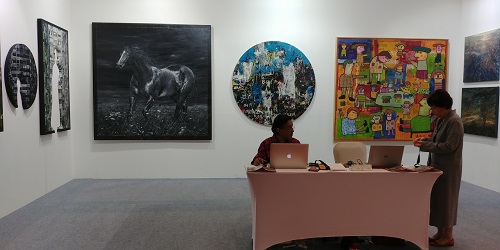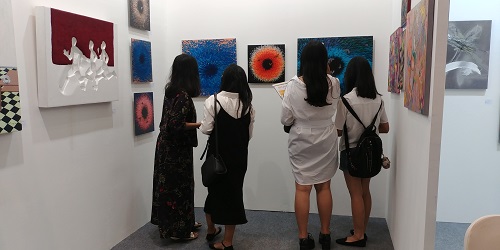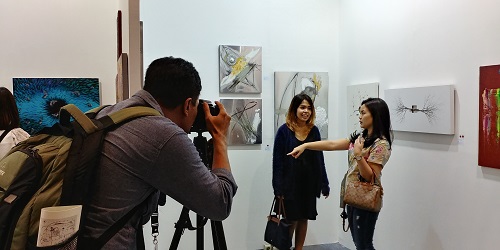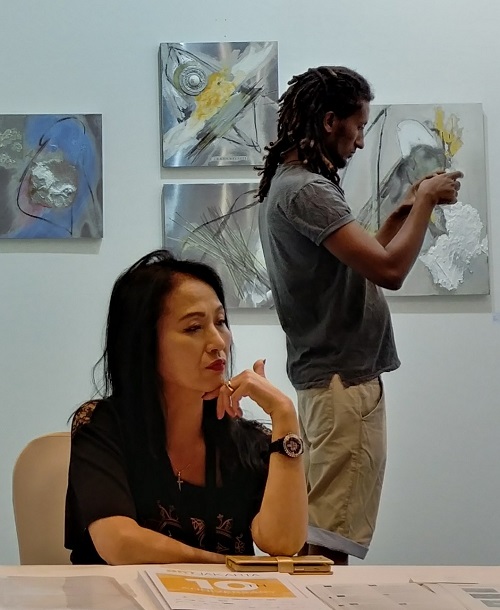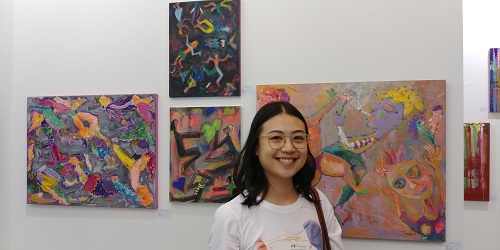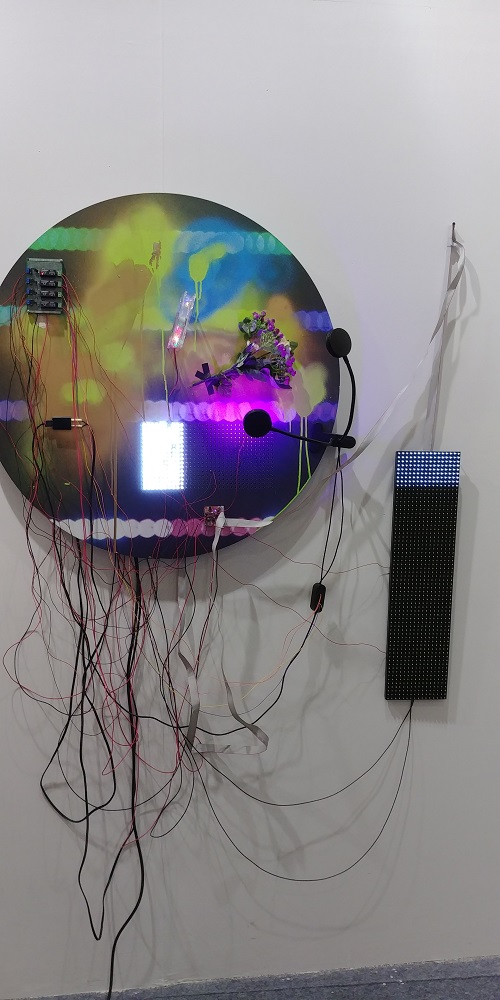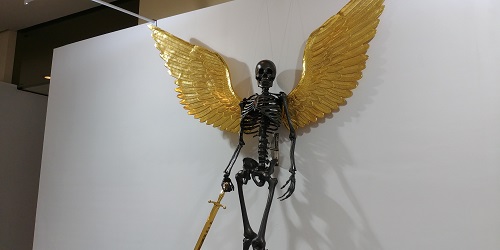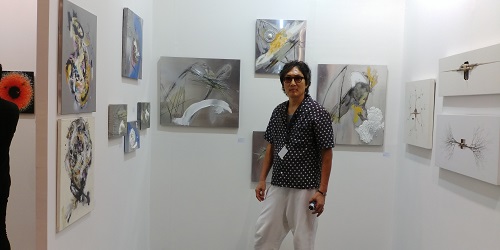 Participating Artist, Cho Kyoung Ho, front of his works 참가작가 조경호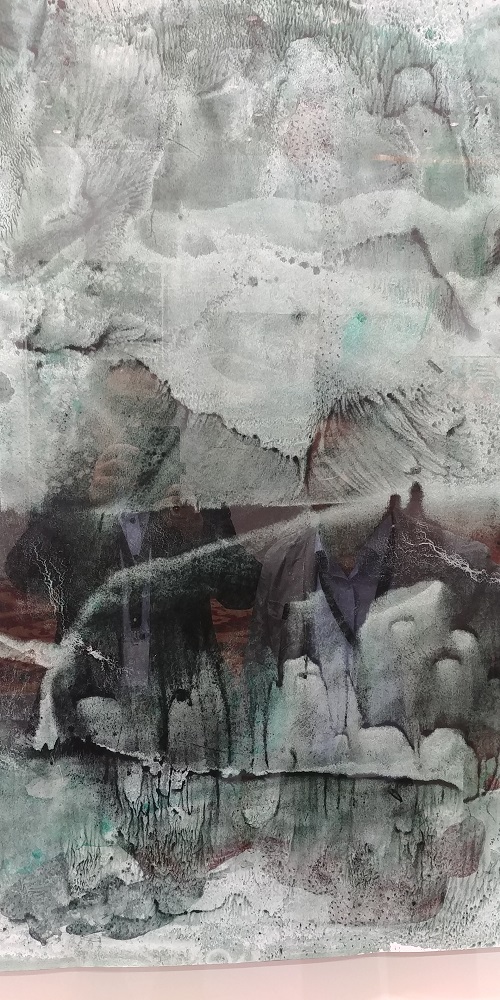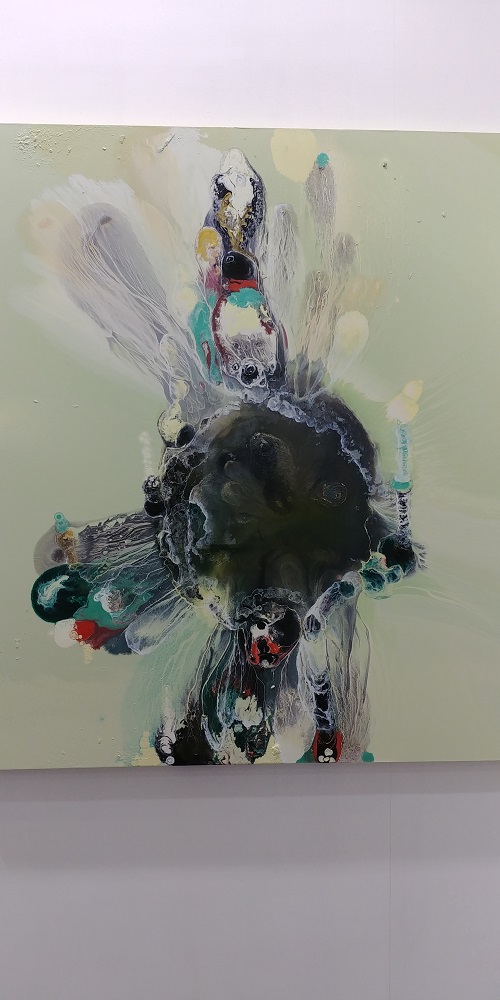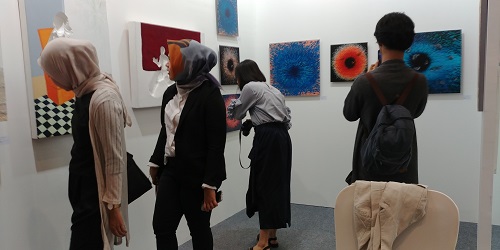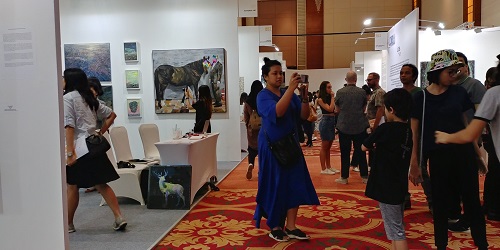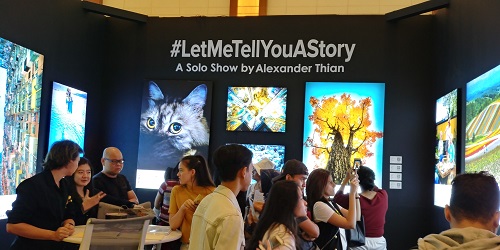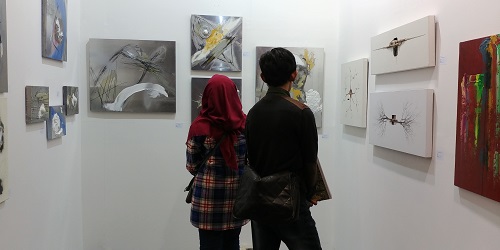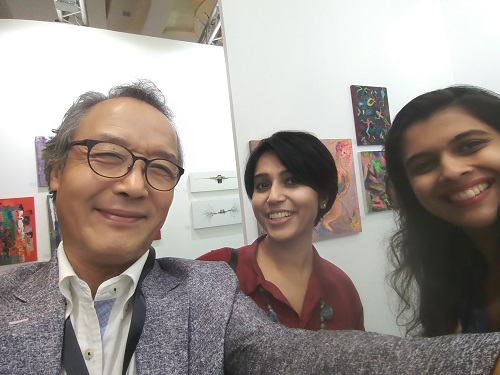 Priyanka,Indian Artists who joined our gallery.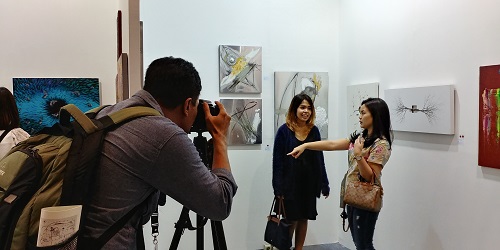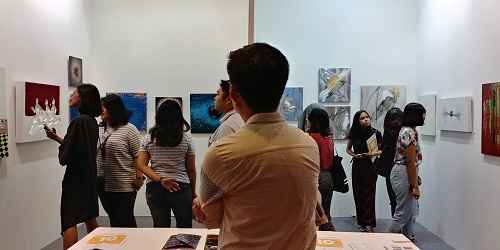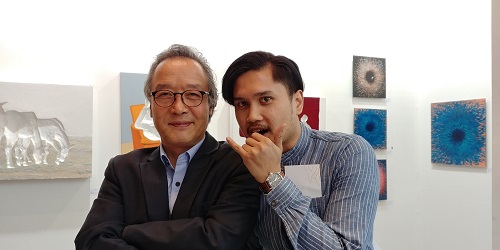 Alvin Lee, Director with foreign artist
Art Jakarta 2018 is emerging art fair to be a hot art market in Southern Asia, since 2007 estabilished by one of great entrepreneur who loves art, Indonesia. As matter of fact, among Asian art markets, this is merely classified a new and potential art market, because of Indonesia has huge population of 350 millions in Asian regions is next rate following China,in this environmental, Indonesian art market where it seems to have a foundamental factor in capability to increase the market's prosperity coming future, also they have an enormous capital doninated by chinese economic power, that's why we do not undervalue it and couldn't ignore Indonesia, even though they are still developing country. However it is rapidly changing the circumstance, in view of market demand that have enlarged very quickly, which absurdly encomical status alters according to consumer demand become more increasing in order to purchase the artworks than before.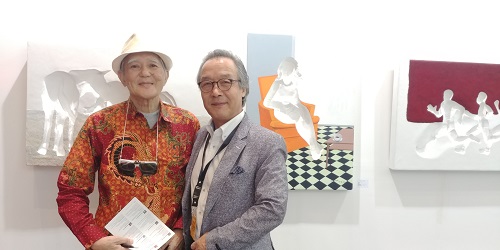 Director, Alvin Lee,Bung Lyol posed with a collector
We have to ready how to act and what a positioning by embracing an unpredictable accasion of art events where always may occurs in dealing with business between gallerists and collectors. Like this,enormously there are many sort of global market takes place by connecting with them in order to exchange the info of artworks and artists event how do we sale practically in there, so we always should looking into the art markets around world, and challenge to emerging markets vibrantly by our own expertise management in view of discovering on art field, emerging artists with excellent artworks, management as well and we try to what looking for the way we would get some traction power between artists and collectors, so that they could win and win for their practical profits. We look forward to coming next by interacting highly info with galleries, curaters, collectors by strategic plot for the ememging art market.
IACO- Lab